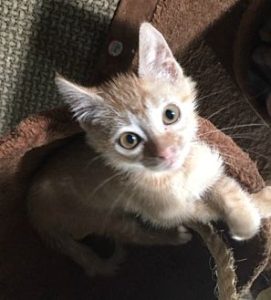 Laranja is yet another adorable little domestic short hair red tabby female kitten and her birthday is 7-7-17. She is very playful, loves to jump straight up in the air to catch things, pounces on her siblings all the time, but then loves to snuggle when its time for sleep. A little hesitant at first with dogs but then adjusts just fine and crawls all over them.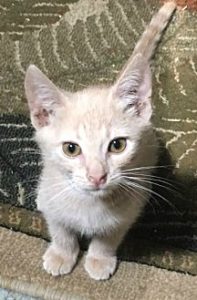 Dalandan is a very handsome domestic short hair buff tabby male kitten and his birthday is 7-7-17. He's very sweet, confident and playful. He purrs loudly and easily. He loves to have his face scratched and will rub his head on you. He goes right up to dogs without hesitation.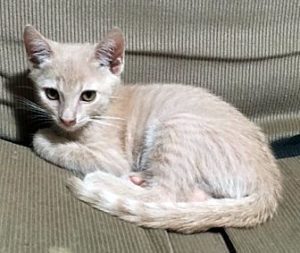 Katom is a very handosme dosestic short hair buff or ginger tabby and his birthday is 7-7-27. wW call him crazy boy. He loves to play and will often be awake longer than the others batting anything he can find off the desk. He loves pencils! Attacks his siblings to engage in play fighting and will race around room in crazy mode. But when he decides to settle down, he loves to lay on your chest or shoulder and has a strong purr motor. Very confident around dogs.
They are all used to children, other cats, and cat-loving dogs, and do well with them all. Their names mean 'orange' in different languages!
As with most SPOT cats and kittens, they are all fixed, up-to-date on vaccines, been dewormed, and tested negative to FELV.
Adoption fee is $125.00.
If you're interested in adopting any of these cuties, please fill out the cat adoption application by Clicking here