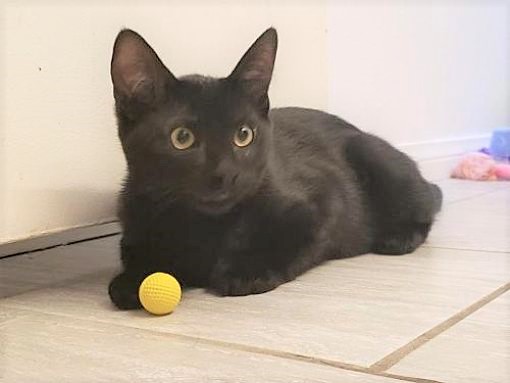 15 Apr

Jack McCoy is ready for you!!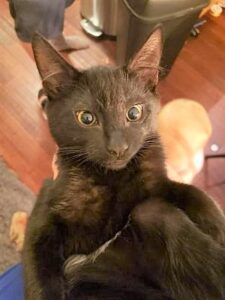 Hello, my name is Jack McCoy but my foster family calls me Jack-Jack (from the Incredibles) because I am simply super!
Right now, I am living with a large foster family and have children of all ages to pet or play with me. There is also a large dog and 2 other cats, but one is only a month older than me so we play like brothers do sometimes.
I am a goofy, fun loving guy with soft and silky fur and I love any and all attention. My foster mom has a 1.5 year old baby who loves to pick me up and carry me around and give me attention. They laugh when I purr through all the 'attention'. I love kids and make the rounds to each of their beds throughout the night. I love high places and the tall perch on the cat tree is one of my favorite hiding places.
My favorite toys are the yellow nerf shooter balls and I carry them everywhere in my mouth until I find a doorway to stuff them under or drop them from the top of the stairs to go chase down. My foster mom will also toss them for me to retrieve. I would be best suited to a home that has another cat for me to play with since I became somewhat anxious when I was by myself after my siblings were adopted. I do well with dogs too, but really would like a kitty friend.
As with all SPOT cats and kittens, Jack is neutered, he's up-to-date on his vaccines, he's been dewormed, he has been screened for FELV, and he's micro chipped.
His adoption fee is $150.00.
If you're interested in adopting Jack, visit Click here