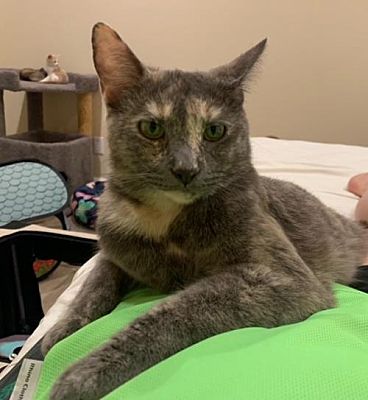 15 Apr

Dusty Rose is waiting for you!!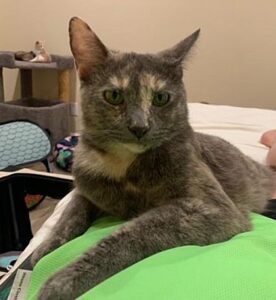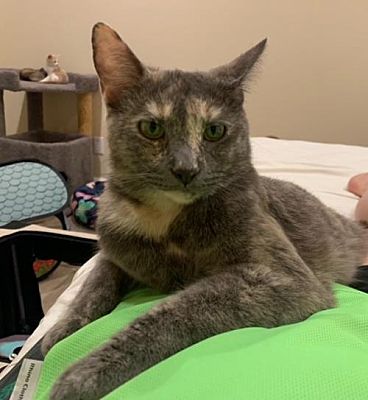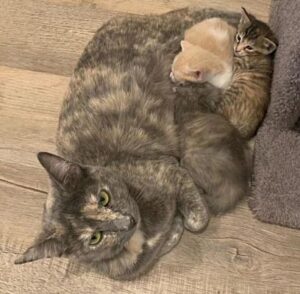 Meet this sweet momma kitty Dusty Rose!
Do you want a best friend for life? Then look no further. Dusty Rose has just finished raising 5 very special babies and did the most incredible job. She was super attentive to their needs keeping them well fed and spotlessly clean.
Dusty Rose has been extremely protective of her kittens toward my resident cats and dogs. For that reason we think it is best that she goes to a home with no other pets or with one of her precious babies.
Dusty Rose loves nothing more than to cuddle up next to you or on your lap. She also has the most endearing chirp and loudest purr. She is also super gentle with kids.
She really deserves a beautiful home of her own where she can be the queen of the house
As with all SPOT cats and kittens, Dusty Rose is spayed, she's up-to-date on her vaccines, she's been dewormed, she tested negative for FELV, and she's micro chipped.
Her adoption fee is $150.00.
If you're interested in adopting Dusty Rose, visit Click here