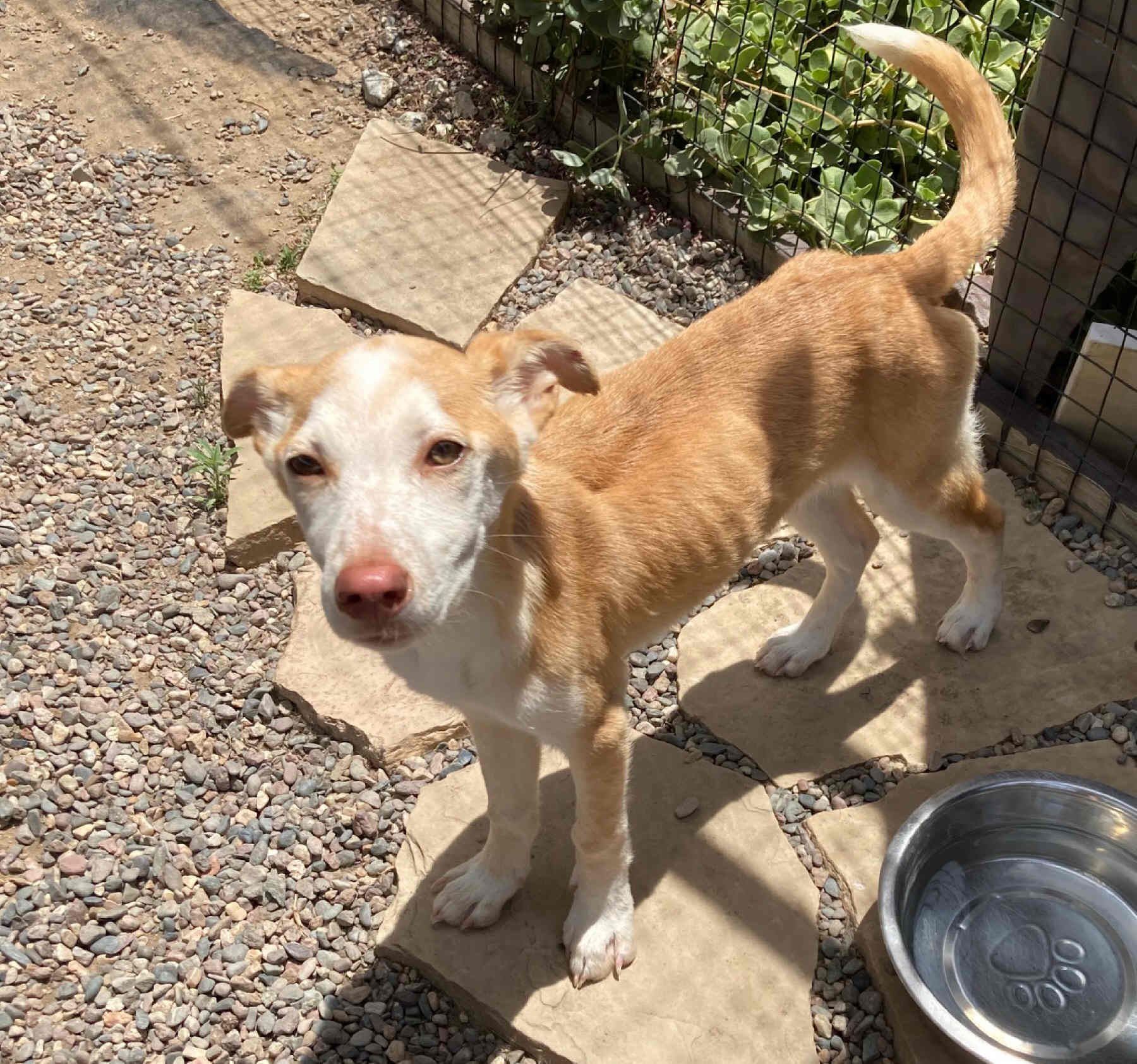 24 Jun

Help SPOT help Dawn!!

OH, YIKES! – was our immediate first reaction when first meeting this little lady named Dawn. She's just 13 pounds in the photos. She came into a local animal shelter as a stray dog. Guesses are that she's a Jack Russell Terrier mix, and your guess is as good as ours. Estimated date of birth is 2-28-22, so she's just 5 months old. She is the sweetest, social, gentle pup and steals hearts within minutes.

The reason puppy Dawn is so, so skinny: Exocrine Pancreatic Insufficiency, or EPI, which was recently confirmed by blood test. Short take: She was eating but still starving because her body could not digest and absorb nutrients. It took a while to get to that diagnosis following a bunch of other tests too. She will have EPI all her life, and it is a manageable condition requiring special enzyme powder with her meals.

The testing and supplements she needed were beyond the shelter's resources, and fortunately they reached out to rescue to save puppy Dawn. SPOT's got this! She is already improving. We are going to get her as healthy as we can, and if you'd like to help with her medical expenses, every donated dollar will be helping us get her as healthy as possible. We will keep you posted on her progress too, so watch this space.
Please help us help her!