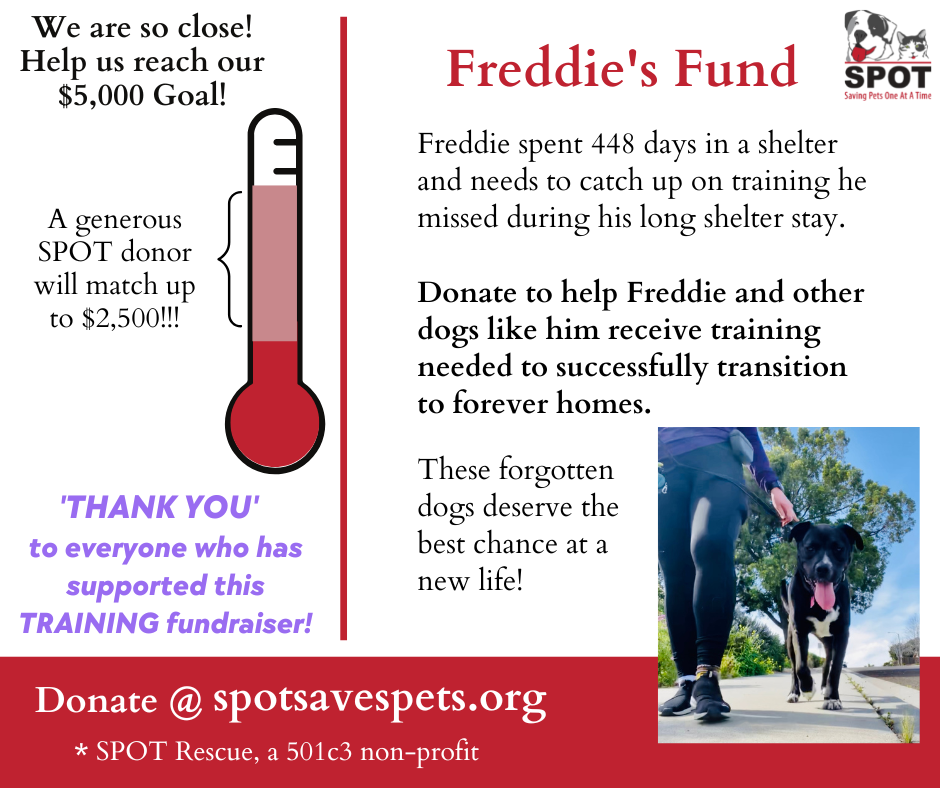 15 Feb

HELP SPOT HELP FREDDIE!

Remember Freddie? After spending 448 days in a local shelter, SPOT rescued him. Freddie was turned into the shelter when he was still a puppy. SPOT wants to get Freddie caught up on the training he missed during his long stay at the shelter by sending him to doggie boot camp!

Donate to Freddie's Fund and help fund this essential training! Your donation will help Freddie and other dogs like him to successfully transition into forever homes. These forgotten dogs deserve the best chance at a new life!

Help SPOT reach our $5,000 goal – Please donate today!
SPOT Rescue is a 501c3 non-profit; all donations are tax deductible.

Freddie is a very sweet pup, good with kids, other dogs and he is going to make a wonderful family pet! He needs a foster or forever home with a family that is willing to be patient with him and work with him on his training. Email info@spotsavespets.org if you think this could be you!