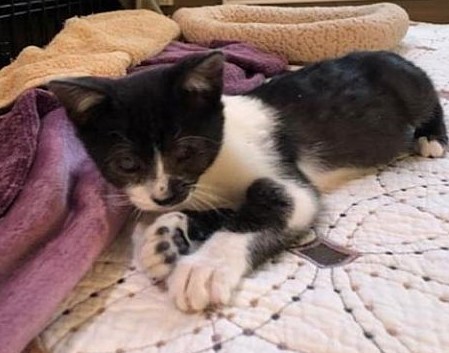 12 Sep

Ojo is ready for adoption!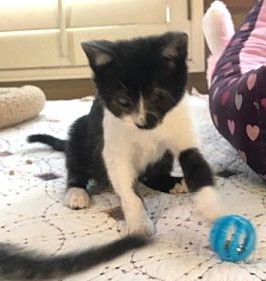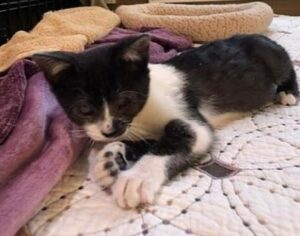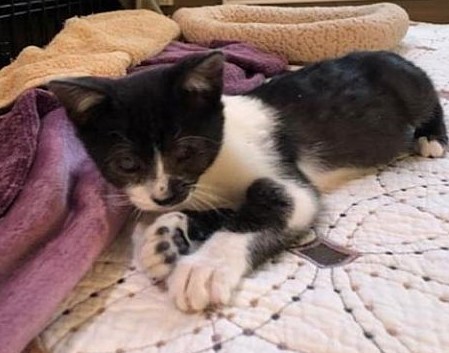 Ojo (Spanish for 'eye') is a handsome little black and white male.
He arrived completely blind – his left eye was so infected it had withered away. His right eye was red and sore. With some intense antibiotics and amazing eye drops, his right eye is starting to recover and Ojo has regained sight! He still has to finish his medication to see how much vision he can regain. Meanwhile, his left eye socket needs some surgical attention to help it heal properly and not cause him life-long issues.
Ojo is a rough and tumble little guy who would do best in a home without small children. Because he has vision impairments he always needs to be an indoor cat.
Ojo really loves to wrestle and play. He would probably do as well as another cat.
As with all SPOT cats and kittens, Ojo is neutered, he's up-to-date on his vaccines, he's been dewormed, he tested negative for FELV, and he's micro chipped.
His adoption fee is $145.00.
If you're interested in adopting Ojo, please fill out the cat adoption application by clicking here