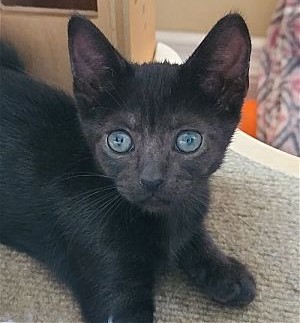 14 Feb

Ophelia wants to meet you!!!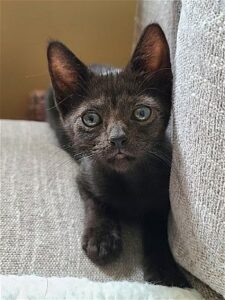 If you are looking for a sweet, loving lap kitten, look no further than Ophelia.
Black cats and dogs are the most overlooked in shelters and rescues but can be the most gorgeous and loving companions. Please give them a chance.
Ophelia or FiFi as we call her is a Black female kitten born 4/13/22. Fifi, her 3 sisters were named after the Moons of Uranus
Fi is a little love bug! She was in my lap this morning, purring up a storm. She is a beautiful petite micro Panther, so shiny and sleek. She loves exploring and racing with her siblings.
FiFi has been raised in a foster home with several large cats and 2 large dogs. She has not been around any children, but would probably do great in a home with older children.
Kittens do better in pairs. Fifi would love to be adopted with one of her littermates.
As with all SPOT cats and kittens, Ophelia is spayed, she's up-to-date on her vaccines, she's been dewormed, she was screened negative for FELV, and she's micro chipped.
Her adoption fee is $150.00.
If you're interested in adopting Ophelia, visit Click here