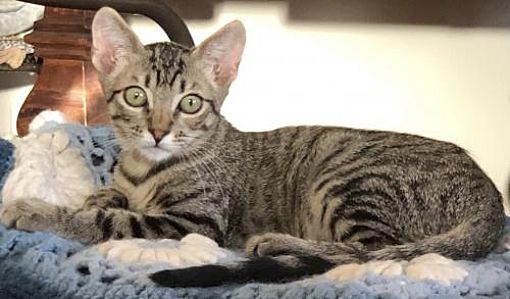 02 Nov

Meet Townsend!!!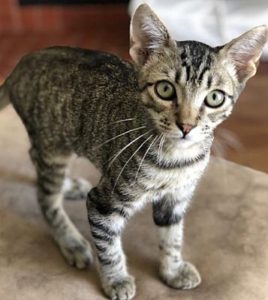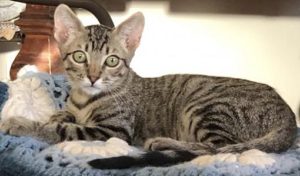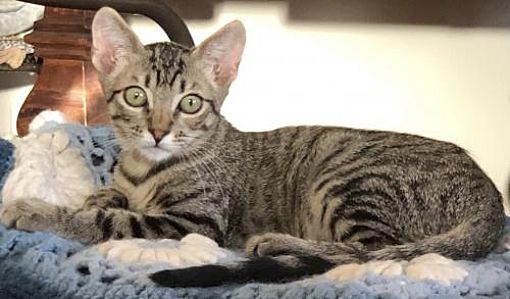 Welcome Mr. Townsend, a male black and brown tabby born 4/30/19. His stripes are stunning along with his 'always' surprised eyes.
This little cutie has a spunky personality and is all about his playtime. He is social and fun and enjoys being around kitties both his age and older. When the "big boy" cats come in the room he immediately runs over to them for a nuzzle and loves to curl up on them for a nap. He doesn't have a favorite toy because they are ALL his favorites.
Townsend is an explorer and enjoys searching out his foster home for fun things that catch his interest. He likes back and head scratches and will purr as soon as you touch him. He is an expert bird watcher and kitty tower climber.
Townsend would do great in a home with children and adults, definitely other cats and is comfortable with dogs too!
As with all SPOT cats and kittens, Townsend is neutered, he's up-to-date on his vaccines, he's been dewormed, he tested negative for FELV, and he's micro chipped.
His adoption fee is currently reduced from $145.00 to just $100! Adopt a buddy for him for just $60 more!!
If you're interested in adopting Townsend, please fill out the cat adoption application by clicking here