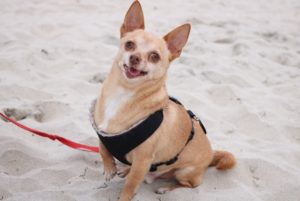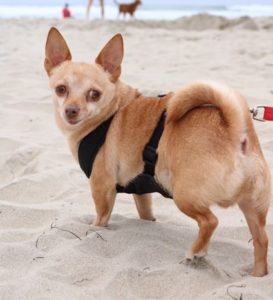 RAMSEY'S STORY:
Meet Ramsey! He is an adorable 6 yr. old mature gentleman of simple needs and few demands. He will enjoy his daily leash walks; but a t the end of the day, he will sit at your feet and look at you until you pick him up and put him on your lap where he will stay until bedtime if you allow it.
Although Ramsey is a tiny dog at 7.5 lbs., he can be a little bossy with certain dogs; especially if they try to be dominant with him; (he kind of likes being the top dog) but his fosters report that h e is very smart, learns quickly and has made great strides in that area.(Sometimes dogs just need to be taught what you expect from them).
Like many small breeds, Ramsey has experienced some dental issues which have resulted i n him losing a bunch of his teeth. Because of this, his tongue sometimes hangs out; but we think it just makes him look more adorable!
Ramsey is dreaming of a friendly place he can call home. If you think he might be a good fit for you, please let us know today; so we can arrange for you to meet him. Adoption fee: $250. Fee includes his neuter, current vaccinations and microchip. For an adoption application, Click here