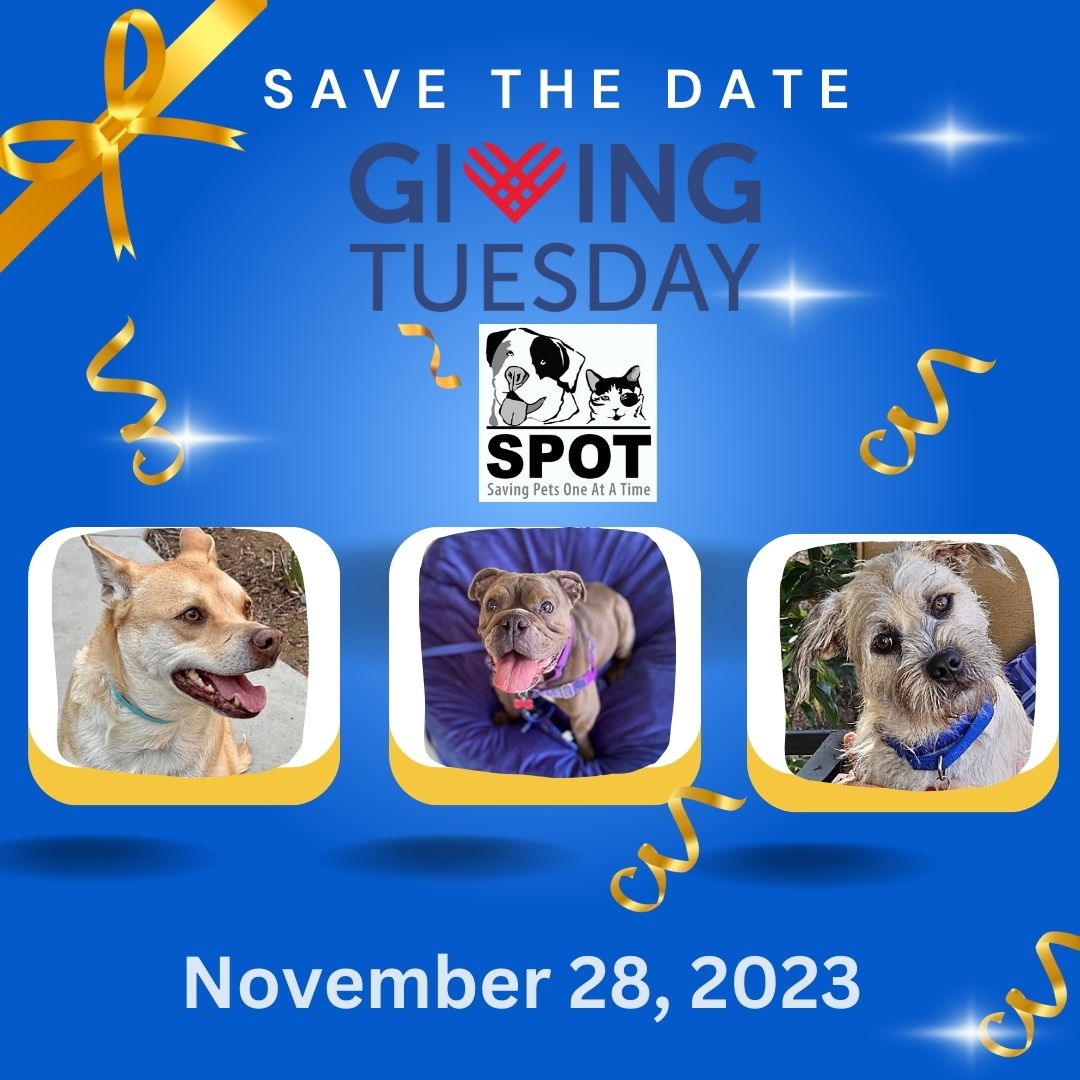 12 Nov

SAVE THE DATE — GIVING TUESDAY!!

Tuesday, November 28th, 2023, charities, families, businesses, community centers, and students around the world will come together for one common purpose: to celebrate generosity and to give.
Donate to SPOT by entering your gift below. Your donation will help us to rescue dogs from euthanasia at local animal shelters.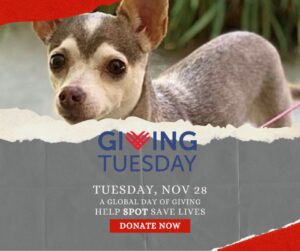 Other ways you can help:
— You can shop Amazon Wishlist and help us supply our rescues with the needed love before adoption! Click here
— Have an old car taking up space in your driveway? Donate it to SPOT! Click here
We appreciate your support!! 
#IChooseSPOT