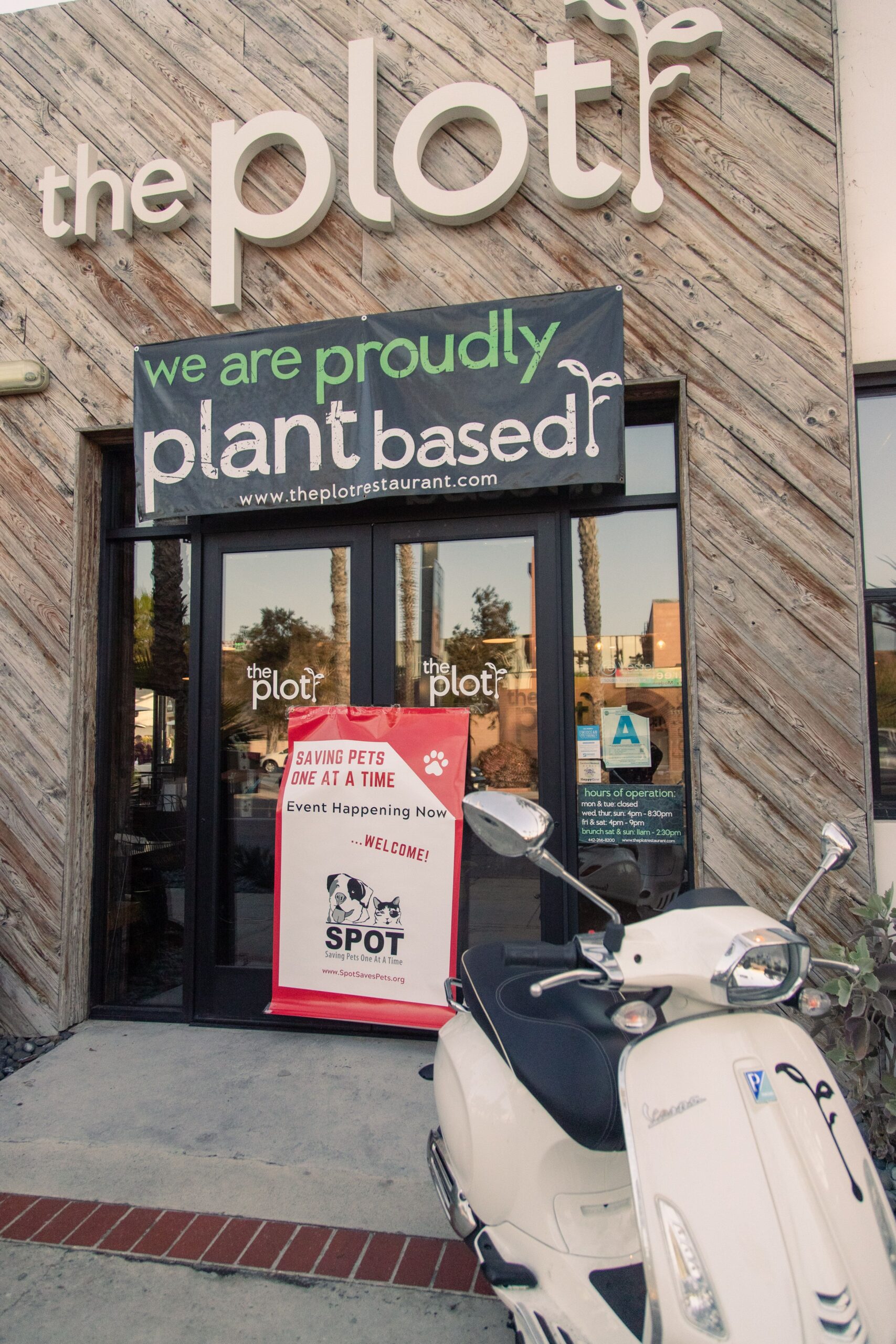 09 Apr

Whiskers and Whine was a huge success!!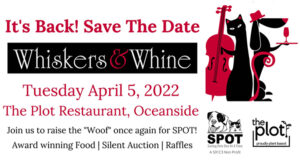 A fabulous night!
The 3rd Edition of Whiskers & Whine Fundraiser could not have been better!
Generously supported and sponsored by husband and wife co-founders, Davin and Jessica Waite, of their award-winning vegan restaurant The Plot in Oceanside provided the perfect space and ambience for the fundraiser on behalf of SPOT (Saving Pets One at a Time). "It was a magical night!" said Faye Schultz, President of SPOT. And I'm sure all the 168 guests would agree.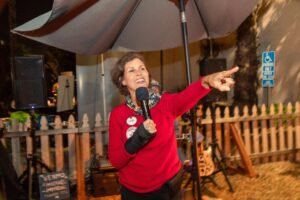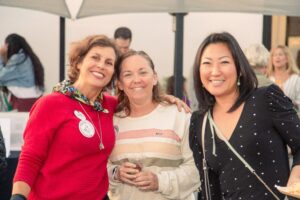 You know, magic happens when people combine their passions to create extraordinary outcomes. And SPOT volunteers and supporters are passionate about making a difference!
Guests were greeted with a glass of bubbly upon arrival, a Proud SPOT parent button, to all of those who are, and given a photograph of a SPOT dog or cat. The task was to find the other person who held the same photo as you. Once the pairs found each other, they received a SPOT logo blanket, courtesy of Loews Hotels, another generous sponsor of SPOT and Whiskers & Whine.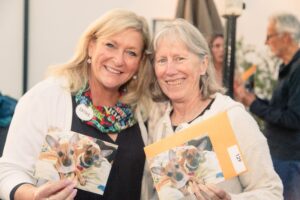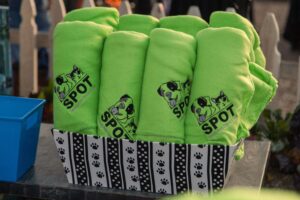 Music by Mike Myrdal helped set the stage for the wonderful ambiance of the evening. And then of course, we had so many beautiful baskets, jewelry, luxury hotel stays, a helicopter ride & hotel stay in Las Vegas, BMW driving experiences, an air & hotel package for Tucson – all kinds of wonderful and generous donations made up the 80+ items in the silent auction.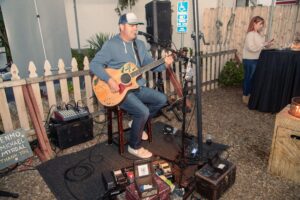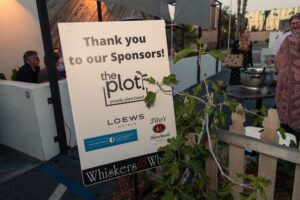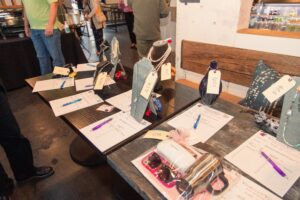 Lots of raffle prizes, a whine "pull" and SPOT merchandise and as special guests, two of our adorable special medical puppies (who are doing great now and up for adoption) were a highlight too.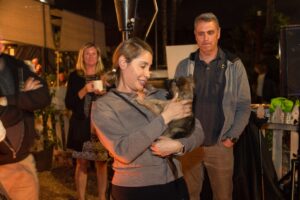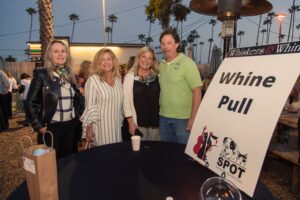 Once again, our dog rescue friendly sponsor Tito's Vodka was hosting vodka cocktails for the group. We had a selfie photo station and our professional photographer sponsor, John Wolfsohn, taking wonderful photographs.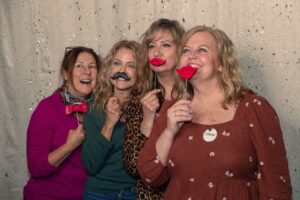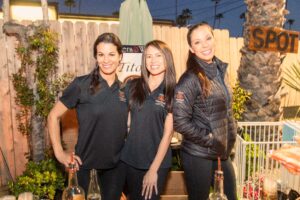 Best part of the night, the money raised goes right back into saving more animals. SPOT, an all-volunteer rescue group, has saved 6812 (and growing each day) cats and dogs since it was founded in 2010. In addition to helping our local animals in need, a portion of the proceeds are being sent to an animal rescue group in Ukraine. Think Globally, Act Locally- Whiskers & Whine has allowed us to do both.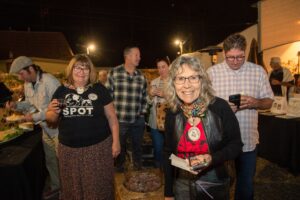 We cannot give enough thanks to our supporters, donors, and sponsors, as well as our Co-chairs, Geraldine Gatehouse and Brigitte Lundrigan and our volunteers for this magnificent event and fabulous night for the animals!