Veterinary Services
Cote Animal Hospital
8915 Towne Centre Dr. 110
San Diego, CA 92122
858-452-7100
CoteAnimalHospital.com
Fire Mountain Veterinary Hospital and Boarding
613 Crouch Street
Oceanside, CA 92054
760-757-7557
FireMtnVet.com
Mission Animal Hospital
655 Benet Road
Oceanside, CA 92058
760-433-3763
MissionAnimal.com
Sky Canyon Animal Hospital
39112 Winchester Rd.
Murrieta, CA 92563
951-461-4100
SkyCanyonAnimalHospital.com
Surfside Animal Hospital
3876 Mission Ave.
Oceanside, CA 92058
760-439-5500
SurfsideAnimalHospital.com
Grooming
Dog Dayz of California
1995 Peacock Blvd.
Oceanside, CA 92056
760-631-3299
dogdayzofcalifornia.com
Groomingdale's
4065 Oceanside Blvd Suite G
Oceanside, CA 92056
760-726-2876
Boarding
Dog Dayz of California
1995 Peacock Blvd.
Oceanside, CA 92056
760-631-3299
dogdayzofcalifornia.com
Ruff House Dog Boarding
814 Crest View Road
Vista, CA 92081
760-295-5092
ruffhousedogboarding.com
Printing
Go To Printing
877-313-4GTP (4487)
GoToPrinting.com
Grant Funders
Maddie's Fund
Ethel Frends Charitable Foundation
Ark Antiques
7620 Girard Avenue
La Jolla, CA 92037
858-459-7755
info@arkantiques.org
arkantiques.org
PetCo Foundation
888-997-3826
petco.com
PetCo Foundation partners with over 8,000
non-profit animal welfare groups to provide
monetary, tangible and educational resources
that will help them continue to make a
difference in the lives of the companion
animals in our nation.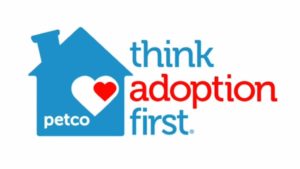 Trainers
Argos Dog Training
Randy Davis
ArgosDogTraining.com
Faithful Dog K9 Training
Alicia Bloomfield
FaithfulDogK9training.com
Canine Rehabilitation
The Total Dog Swim/Fitness Center
3060 Industry Street, Ste. 108
Oceanside, CA 92054
760-721-1364
mytotaldog.com
Web Design
VIRSITIL, Inc.
Graphic & Website Design
virsitil.com
Coggan Creative
San Diego, CA
858-366-4590
coggancreative.com
Blanche Agency
Los Angeles, CA
323-931-1555
blancheagency.com
Product Partners/Key Supporters
Petco
Petsmart
Dexter's Deli
ViaSat
Toyota
Vista High Character Leaders
Witch Creek Winery
Whole Foods
CARS
SITE SoCal
Walmart
Hendrick Boards
Skateboard and Apparel Merchandise
hendrickboards.com
Pet Supplies
Dexter's Deli
Petco
Petsmart
Dexter's Deli
JGM Petdoors
PO Box 1466
Surprise, AZ 85378
602-738-3667
jgmpetdoors.com