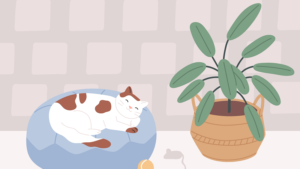 RentCafe- Pet Friendly Housing
Add RentCafe to your list and receive access to more pet-friendly housing options from trustworthy property managers. Here are our apartments for Oceanside: Click here
Renting with Pets: The Ultimate Guide to Finding a Pet-Friendly Apartment and Living with Pets.
Here is our guide to renting with pets: Click here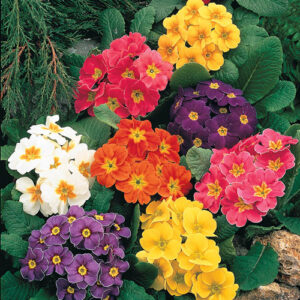 Poisonous Flowers and Plants for Pets
Many people who have pets might have a, more or less pronounced, "Jungle Room." But unfortunately, not all indoor plants are safe for our four-legged roommates. Approximately 10 percent of all sickness in household animals comes from flowers poisonous to cats and dogs. Symptoms vary – depending on the nature of the poison. If the central nervous system is affected, seizures and unconsciousness can occur. If the cardiovascular system is under attack, it can lead to severe shock, in which the animals can die quickly. Continuous vomiting and diarrhea will also accompany symptoms. For more information, Click here

End of life at-home euthanasia:
At Loving Hands, we understand saying good-bye to your pet will never be easy. As veterinarians, we have experienced the euthanasia process many times. We have been through it personally, with our own pets, and professionally by assisting countless families like yours. Loving Hands wants to help you through this emotionally difficult time. An at-home euthanasia allows your pet to be in familiar surroundings and eliminates the stress and fear associated with a hospital setting. For more information, Click here
Loving Hands
lovinghandsvets.com
760-840-7746
Oceanside to Fallbrook to LaJolla to Escondido and everything in between to the coast
We have 1 vet and 1 tech who will go to Murrieta and Temecula with a travel fee.
Drs. Palozzi & Schneider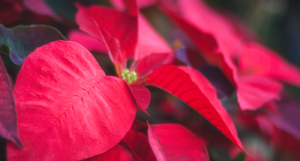 199 Poisonous Plants to Look Out For:
While plants and flowers are a great way to decorate, not every plant is safe for your home. We know poison oak shouldn't be touched, and to keep poinsettias away from our pets, but did you know some of your favorite blooms may have toxic properties as well?
It's important to err on the side of caution and educate yourself on the harmful effects a poisonous plant or flower can have. Common flowers like heathers, foxgloves and even some of the blooms on our site can have toxic properties. But with ProFlowers, you won't go without knowing if a plant is poisonous or not. Our packaging includes information on plants and flowers that may be potentially unsafe if ingested.
To help you get a better understanding, we've rounded up a list of almost 200 common poisonous plants so you can be sure you're picking the safest options. Most of these plants are safe to grow and keep in your home, but should be avoided if you're concerned of accidental ingestion from a hungry pet or curious child. For more information to keep your home safe, Click here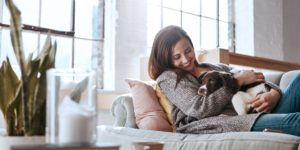 How to Help Your Dog Adjust to Your New Home:
Moving to a new home is exciting! At the same time, it also brings a lot of change to your current routine and environment. As you plan for your big move, it's important that you take the proper steps to make it a success for your pup, too.
Rocket Mortgage sat down with Christine Fox, CEO of Wag'n'Tails Dog Activity Center, to gather the best ways to help your dog adjust to their new home.
Preparing Your Dog for Your Move:
Before you get the keys to your new house, follow the tips below to make sure you and your pup are ready. For more information, Click here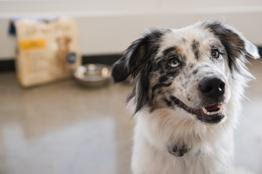 Best Dog Food Brands (from Consumer Affairs):
Buying the right dog food is essential to keep your dog healthy, happy and full of energy. Different dogs need different types of food, and the kind needed can vary based on the dog's stage of life, general health and special needs. This means your dog's needs can change over time, so knowing which dog foods are best during different stages of life can improve your dog's quality of life.
Talk to your vet about the best type of food for your dog, keeping in mind that your dog's nutritional needs will change as your dog ages and experiences other changes, including pregnancy and illness. For more information, Click here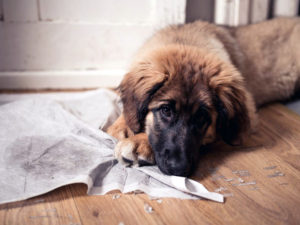 Cleaning up after pets:
1. Make all your rugs indoor-outdoor rugs.
They've come a long way since you last saw them in your grandparents' basement. There are lots of stylish versions out there, and they're available in a variety of color schemes. Put a small one in front of each door—sort of like an indoor doormat—to catch any dirt and water your pet may drag in. I also recommend placing one under the sofa, dining room table, and any other place your pet likes to lounge. These rugs don't let anything soak in, and they wipe clean with a damp rag. My dogs love reclining on the one in front of the kitchen sink. Another great option: carpet tiles. If there's an accident resulting in an irreversible stain, you've only got to replace a square rather than the entire rug.
2. Coat surfaces in dark paint.
The best thing I ever did for my kitchen, and my sanity, was to paint all my lower cabinets in Gloss Black by Behr. Dark paint does an excellent job of hiding smears from wet noses and mud from wagging tails—and an indoor-outdoor option like Behr's is especially easy to wipe down. You can take the paint to cabinets and walls in other areas of the house, too.
3. Spray your pet's food bowls with cooking spray.
A quick spritz of cooking spray will keep stains on food dishes from setting in (and won't add any calories to your pet's diet). Why keep your pet's food dish spot-free, you ask? Why not? Also, all my pets get their own place mats. That's just common sense.
4. Get some latex gloves.
Forget about spending half an hour ripping off layer after layer of your sticky lint brush. Instead, slip on a pair of latex gloves and rub your hands along your sofa, chair, and car interior to get rid of pet hair—it really works! The fur sticks to the gloves. Afterwards, run your gloved hands under water; the fur will come right off.
5. Add shaving cream to your cleaning supply kit.
You could spend a ton trying out every last "miracle" pet stain product, but shaving cream works best, even on the toughest stains such as dog vomit and cat pee. Make sure to use foam, not gel—my favorite is Barbasol. Simply spray the stain, let it sit and foam for a minute, and then wipe with warm water. I recently used this trick to get dog barf out of a very old oriental rug and it worked like a charm.
6. Skewer some baby wipes.
I might be weird, but cleaning those hard-to-reach spots is almost as satisfying to me as it must be for my pets to dirty them. Wrap a skewer with a baby wipe to get into nooks and crannies where pet dirt likes to settle, such as cracks between hardwood floorboards and bathroom corners.
7. Stock up on cheap decorative throws.
Tossing a cozy blanket at the end of your bed or over the seat cushion of your favorite chair allows both you and your pets to relax—and it will seriously prolong the life of your furniture. Go for 100 percent cotton or an acrylic-cotton blend; both fabrics can handle wear and tear and are machine washable.
8. Always have emergency cleaner on hand.
Fill a squirt bottle with half water, half white vinegar, and a drop of Dawn dish soap (substitute your favorite if you like—but I've tried them all and Dawn is tops). This pet-safe cleaning agent will work on everything from floors and walls to the brand new suede sofa you just brought home.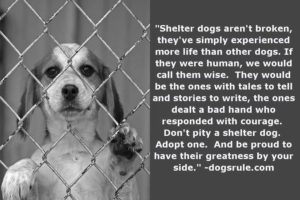 Why you need a shelter dog in your life:
Millions of companion dogs are waiting in shelters all across the USA looking for a loving, special home like yours. Animal shelters are vital because they rescue and care for animals before they hurt others or themselves; animals that would otherwise be wondering the streets looking for food and shelter.They provide protection for these animals as well as helping find new homes or reuniting lost pets with their families. To read more information on why you need a shelter dog, Click here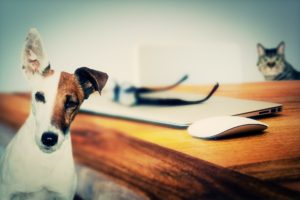 Introducing a New Pet to Your Kids, Home and Other Pets:
Few things bring joy into our lives — and our homes — like a happy child and a beloved pet. However, that joy can sometimes be delayed if the two get off on the wrong foot — or paw.
Bringing a new pet into your home takes time, patience and a bit of courage, especially if there are children in the mix. From puppies and toddlers to kittens and teens, a successful integration happens if you go about introducing them with intention and awareness. This guide shows you a few steps to consider so your furry friend becomes:
— Accustomed to your home and the house rules
— Buddies (or at least civil roommates) with your other pets
— Best friends with your young children
To read more of this article, Click here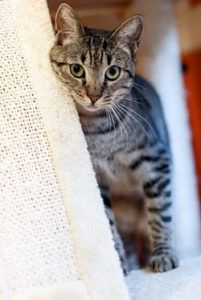 Re-homing doesn't mean caring ends:
In a perfect world, companion animals would spend their entire lives in one home. We strive to provide pet owners with the help and resources needed to resolve any pet issues they may be experiencing. In reality, however, there may be unforeseen circumstances that make it impossible for pets to stay with their families.
Sometimes it's due to a military deployment, a behavioral, medical or financial issue, or because an owner has passed away. In those cases, we're also there to help—without judgment—every step of the way.
There are several new resources for pet owners who find themselves in the heartbreaking situation of having to give up their pet. Adoptapet.com and Getyourpet.com are apps that give owners another outlet for rehoming without using an intermediary like a shelter. It gives pet owners the tools to find the perfect new home for their pet themselves. This humane option minimizes stress on pets by keeping them in their current homes until new ones can be found.
How it works: Both apps walk you through creating your pet's profile, safely meeting interested parties and finalizing the adoption. Potential adopters can see your pet's profile online and contact you to arrange a meeting to get to know your pet. You can then complete the adoption and legally transfer ownership. Among the benefits to programs like these are:
It's a safe, no-cost way to rehome a pet and a much safer alternative than posting to online classifieds (please don't do that);
The adoption fee can go directly to San Diego Humane Society or any other shelter, if you choose, to benefit other homeless animals in the area;
It gives pet owners the ability to hand-select their pet's new home.
Relinquishing an animal can be a tough and heartbreaking experience. It also can be a gift of unconditional love to a new family. Regardless of what route a pet owner takes, we're here to help every step of the way.
Sincerely,
Gary Weitzman, DVM, MPH, CAWA
President and CEO
San Diego Humane Society
How to Welcome Your Furry Friend into Your Household:
A cute puppy that just wants to be in your lap melts your heart. Envisioning a dog waiting eagerly for you at home makes you smile. Who would not want such a wonderful companion? What many people do not appreciate, especially those who are new to dog ownership, is how much of your time you must invest in your relationship with your dog to achieve that ideal companionship. Dogs love being there for you and with you, as they want nothing more than to please you. Before you go for it, however, you need to understand that the happiest dog-human relationships require a good deal of quality interaction. For more information on this topic, Click here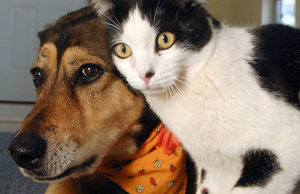 Introducing Dogs to Cats:
Whether you already have a dog and are considering getting a cat, or vice versa, it is very important to think about their first introduction. By letting a loose cat and an off-leash dog meet each other in an open room for the first time, you are probably setting up both animals to fail. Instead, plan ahead and take your time. Click here for more information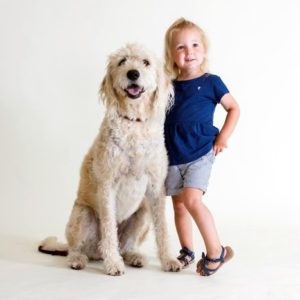 Out Of Harm's Way:
Gary Weitzman, DVM, MPH, CAWA
President and CEO
San Diego Humane Society
A dog's bark may be worse than his bite, but none of us want to test that theory. Whether or not you have dogs in your home, there's a grave importance in teaching children how to appropriately meet and interact with dogs. When kids and animals know how to interact respectfully, it helps safeguard against accidents. Click here for more information
Interactions between Children and Dogs: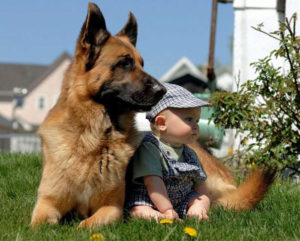 Children and dogs are a natural, but because of a child's small size and unpredictable behavior there are several things every pet owner or parent should know about children and dogs. This article will help parents decide which dog is best for small children, as well as how to introduce a new dog to a family with children. The article will also discuss special health risks and common behavior problems, which can occur between dogs and children. Click here for more information
Inappropriate Urination – House Soiling in Dogs and Cats: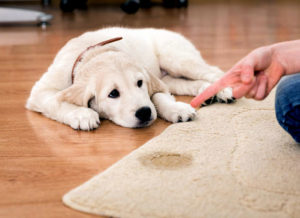 I'm sure many of you have had that not so funny experience of walking through your house with your shoes off and inadvertently stepping in a wet spot. Then after your first shock of finding yourself stepping in something wet at 11:00 PM, upon further investigation, your suspicions are confirmed. Yep, it is urine you stepped in – Eeeew!! Unfortunately, inappropriate urination for both dogs and cats is not uncommon. When it happens, it is a sign of a problem that should be investigated. Click here for more information
Find your "Pet Friendly" apartment here!: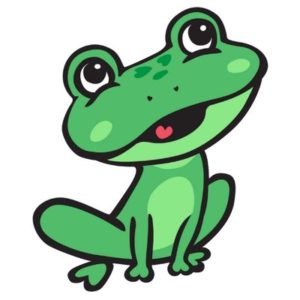 PadMapper has over half a million active pet-friendly apartments for rent across the U.S. and Canada. For specific listings in San Luis Rey, Click here
Apartment List is the exclusive provider of rentals on realtor.com®!
To find "Pet Friendly" Apartments for rent in Oceanside, CA, Click here