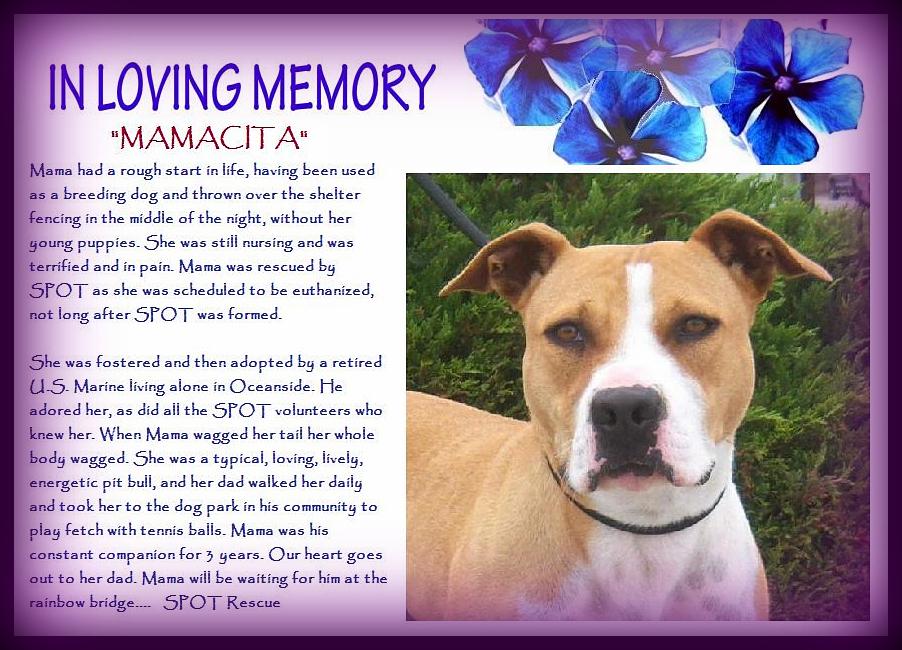 21 Nov

A Tribute To Mamacita…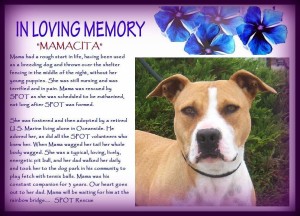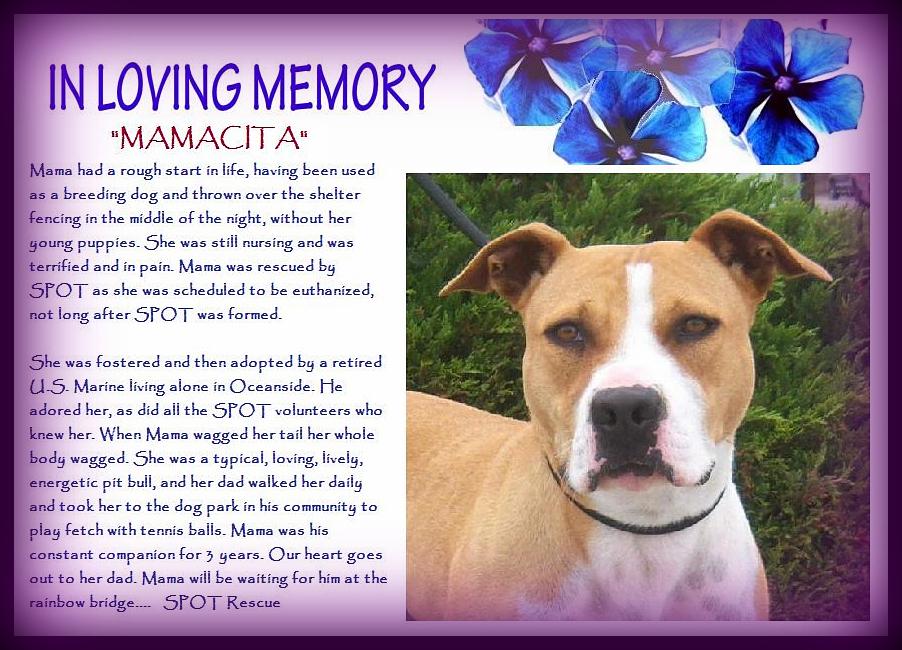 To all of our SPOT friends and family who shared and networked Mamacita a couple of days ago. With a heavy heart, Mama was hit by a car and found on the side of the road not far from where she got loose. Our heart goes out to her dad and all affected by her passing..
We are so thankful she had a wonderful life with her new loving family.
Sleep tight li'l one… You will be missed.