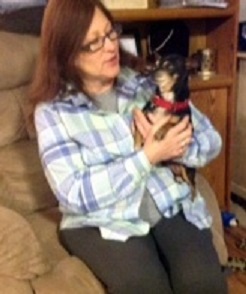 03 Feb

Dahlia has a new family!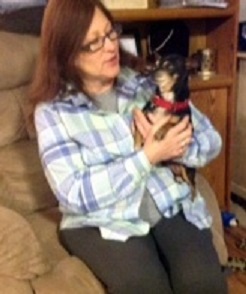 Check out our li'l Dahlia.. ADOPTED!!!! This is great news for our Chihuahua Fund girl!
If you have been following her progress on SPOT's Facebook page, then you know
that Dahlia had a hard life, and it has taken time and patience, and training to get her
to get her to trust people again, and be a normal happy dog.
She now lives with her new Mom, Rhonda, and her extended family on a big ranch in Ohio with lots of other animals. Dahlia's new name is Emmy and her new Mom is giving her all the love she missed in her past.
What a happy ending for a sweet girl who would have been euthanized in the shelter if SPOT had not rescued her.
A special thanks to those who have contributed to the SPOT Chihuahua Rescue fund.
Way to go Dahlia.. you made it!!