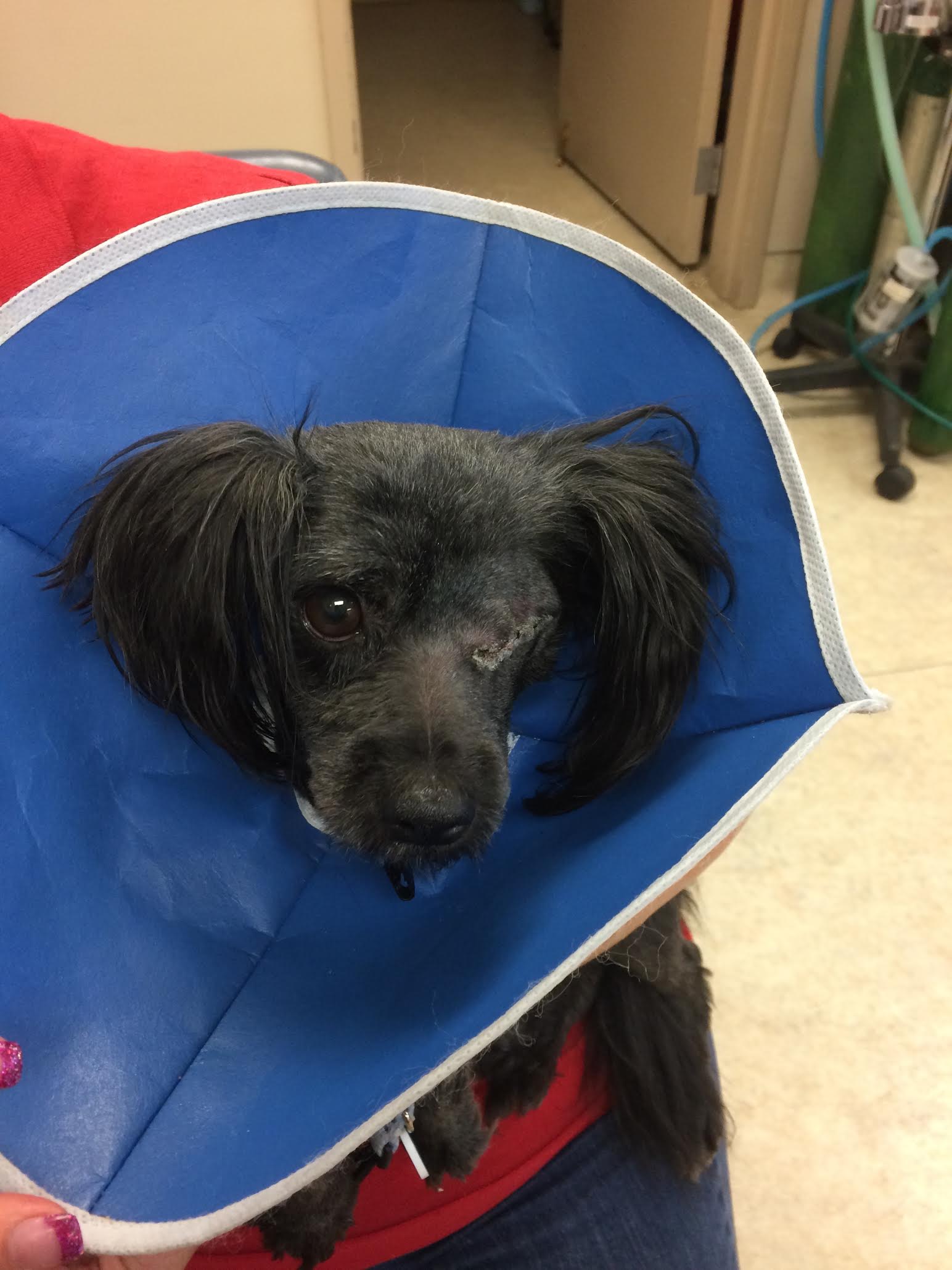 23 Mar

Help Button!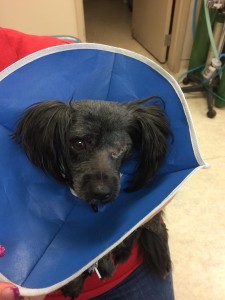 SPOT friends, we need your help!!
Button is a darling 3 year old male Pomeranian/Poodle mix that came to SPOT when a local shelter reached out for help. Button was relinquished to the shelter for euthanasia due to an injury to his left eye.
Button was so severely matted that the vets could not even examine him. After shaving Button's fur completely down due to flea infestation and the severe matting of his fur, shelter vets examined him and found injuries to both his left and right eyes, as well as bruising around his rear. The vets determined he had suffered blunt force trauma to the left side of his head, and possibly his back end.
Button's left eye was so damaged from the trauma he received that it needed to be removed. This poor, sweet boy is healing beautifully, but still requires eye ointment, along with pain medication and antibiotics. In spite of having been mistreated, Button is a sweet little guy who has the cutest prance when he walks. Not a prissy prance, but a prideful one! He doesn't mind being picked up and enjoys a nice neck and back massage while sitting and relaxing on your lap. He is very observant of his surroundings, but has a calm demeanor. Button is more than ready to leave the medical boarding facility and would thrive in a loving foster or adoptive home as soon as possible.
Here is where you can help…
Button's medical and boarding bills are rising so SPOT is fundraising to help with these costs. Can you help Button with his recovery? If you are able to donate to "Help Button", click on the "yellow" donate button below. If you have any questions regarding Button, email SPOT at info@spotsavespets.org and we'll get right back to you! We will keep you posted on Button's recovery!
Thank you SPOT friends,
Love, Button…
[donation-can goal_id='help-button' style_id='default' show_progress=false show_description=true show_donations=false show_title=true title="]