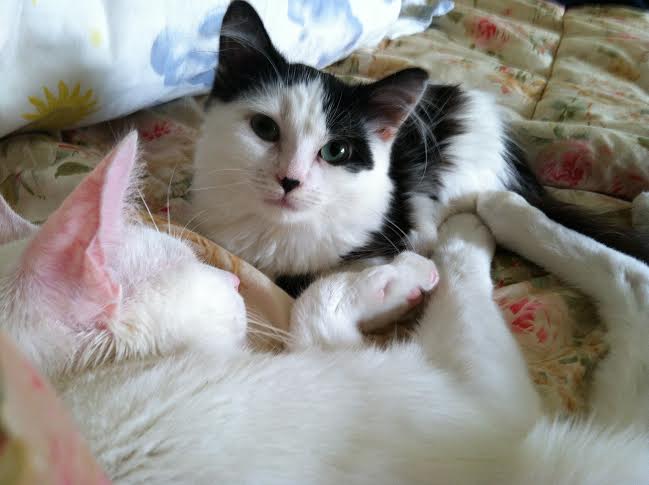 25 Jun

Help Save Napoleon!!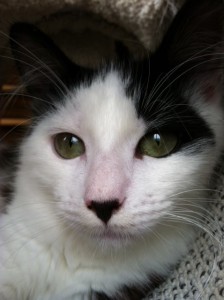 UPDATE 8/5/14:
Napoleon has been on the new lower dose of Meds for a couple of weeks now.
He seems to be calmer and his eyes aren't wide,wide open, he is more calm around eating, he still plays and runs around the house like crazy but now spends time relaxing too. The super hyper reactions are gone now.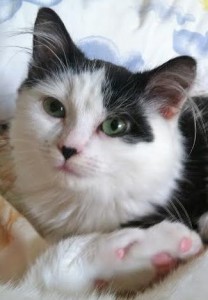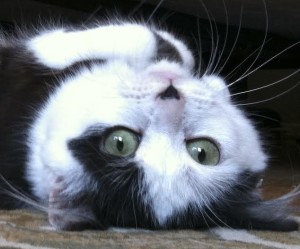 Napoleon was returned to SPOT rescue after three months in his new home. His adopter developed serious health problems and could not care for him. He spent the majority of his time hiding under her bed.
At age five and a half months, he weighed only 2.9lbs., and was stressed and tired. In the weeks he has been back with SPOT, he has been in a foster home and receiving veterinary care. The vet thinks Napoleon may have pituitary dwarfism, which is very rare in cats, and needs to be distinguished from congenital hypothyroidism. Napoleon is now being given medication that will correct his thyroid levels in hope he will respond to this treatment. Further tests may be needed to pinpoint Napoleon's health issues.
Napoleon has gained some weight and is blossoming. He is spending less time under the bed and more time being a social loving kitty, approaching both his foster mom and the cats in the home for love and affection. He likes to nap and play with his kitty foster buddy, Casper.
This little trooper will need medical care throughout his life and needs to find a calm peaceful home where he can feel safe.
SPOT will be fundraising to pay for for the needed tests and ongoing medical checkups for Napoleon. He will need thyroid medications for life and continued blood tests. Can you help him?
If you are able to donate to SPOT and help with Napoleon's care, please click on the "Yellow" donate link below.
SPOT has the BEST supporters and with that love and generosity, Napoleon will receive the care he needs and will soon have a new family to love.
[donation-can goal_id='help-save-napoleon' style_id='default' show_progress=false show_description=true show_donations=false show_title=true title="]