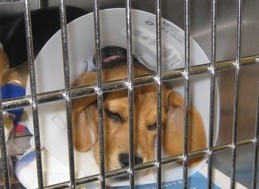 21 Aug

Logan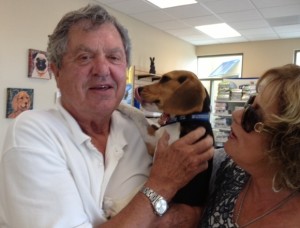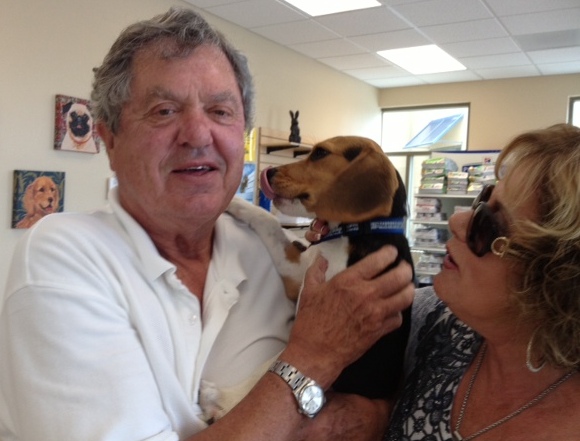 NEW FAMILY!!
Check out our "special needs" boy, Logan.. ADOPTED!! He recently came to SPOT when diagnosed with parvo in a local shelter. He was rescued and spent a couple of weeks before a wonderful couple fell in love with him. He loves giving his new mom and dad kisses and we know it is happy beginnings for this cutie. Way to go Logan..you made it!!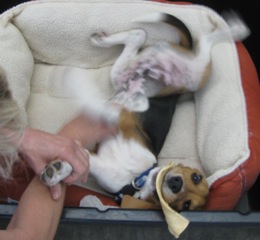 AVAILABLE FOR ADOPTION!!
Meet Logan! Logan is a lover, and a feisty little puppy. Once dragged down by Parvo, now look at how wiggly happy this boy is. Logan is looking for his new family that will give him all the love and attention he deserves. But we must insist on this: no other puppies will visit your home and if you have dogs or doggy visitors, they MUST be vaccinated for Parvo. Logan will shed Parvo cells for the next 6 weeks, so he has to be kept away from any young animals, and should not be out in public until then. Also, the virus cells he sheds will make the yard/home unsafe for puppies for the next 12 months…so he needs a very specific home and lots of love and attention. Are you a fit for him?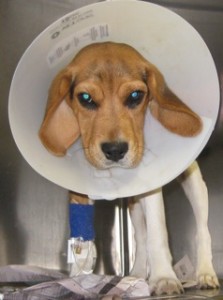 Logan, Day 3– YAY Logan!
He stood up–with a little help from Dr. Cramer (Vet/Owner at Fire Mountain Vet).
Logan is still not eating, but the only symptoms today are a tiny bit of clear vomit…and very little. We are hoping that this pup beats the parvo and will be well enough to find a new home soon. It's always a challenge, and this disease is insidious, so cross ALL your fingers and toes for Logan!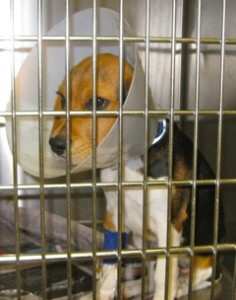 DAY 2– Logan was able to sit up!
Today, he's feeling a little better—still has some intestinal distress, but he's definitely more alert. We are pulling for this little dude!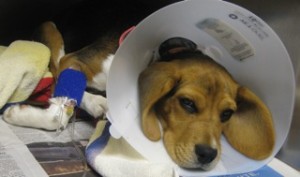 Last Friday, our friends at Fire Mountain Vet in Oceanside called to say they had just taken in beagle puppy who has parvo. The family who brought him in spoke no English, and it took quite some time to communicate how serious this disease is. They could not afford treatment, and the vet did not want the dog to be taken home, only to die there. So they called SPOT. We agreed to find Logan a new home whenever he was declared well.
Here's Logan on the first day.
Tomorrow:
Will Logan be able to stand up?
Stay tuned!