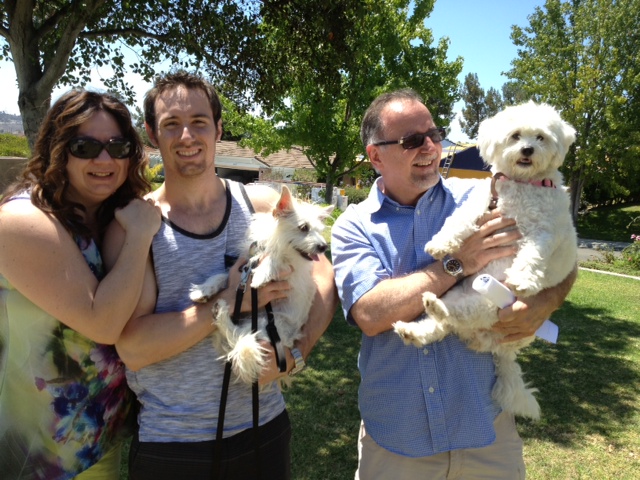 07 Jul

Lola has a new family!

Check out our li'l Lola.. ADOPTED!! Lola spent about 6 weeks with SPOT after being rescued from a local shelter. This wonderful family met her and it was love at first sight! Here she is with her new dad, Denis, mom, Liza & her new brother, Mark. They just updated us after her first night.."Lola is doing great, there were no issues so far, and she has been playing with Liza and me. She has had two walks this morning and she is having a blast. She even kissed Liza and I when she woke up this morning. And she likes watermelon!"

We are so happy for Lola and we can't wait to hear updates as she starts her new life! Way to go Lola.. you made it!!