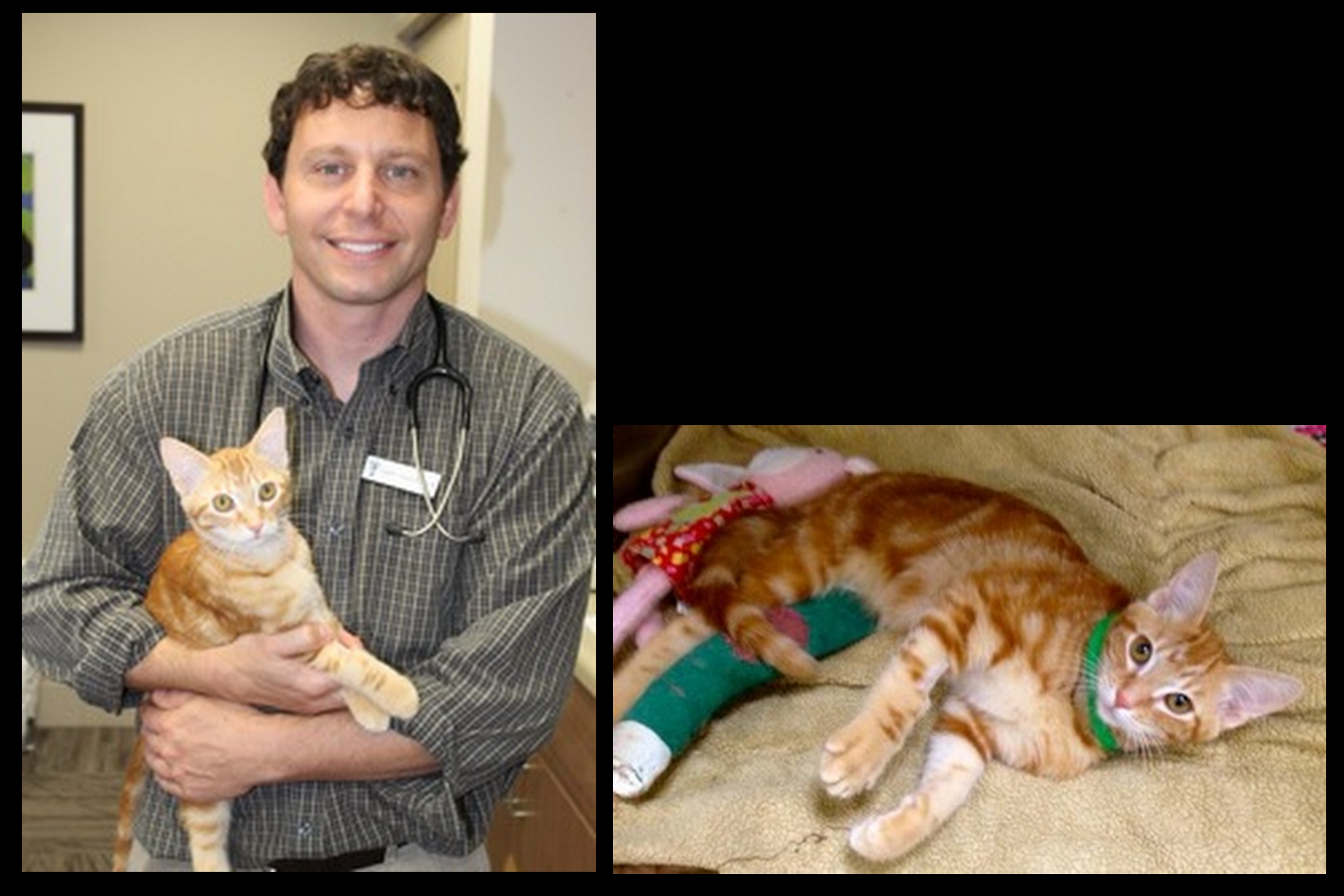 20 Aug

Look at Dillinger…ADOPTED!!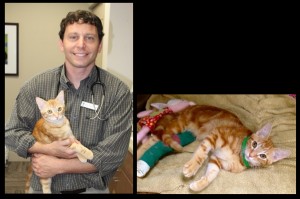 Meet Dillinger..
Recently, SPOT rescued a 5 month old orange tabby with a fractured leg, Dillinger. He required surgery — one vet wanted to amputate but Dr. Haver of Surfside said he could put in pins and a plate in Dillinger's leg. He did the surgery after hours on a Saturday afternoon.
We had a foster lined up for Dillinger but Dr. Haver's wife, Dana, met him and wanted him — it just took a little longer for Dr. Haver to decide. He wanted to keep him at Surfside to change the cast and the staff was really enjoying holding him. With all the attention, he was getting his love and physical therapy. As of today, he has been there two weeks. Dr. Haver has been taking him home at night and then he is back for a day full of attention at Surfside Animal Hospital. The rest of this story is a happy beginning for Dillinger! Dana and Dr. Haver are proud new parents of this cutie and we couldn't be happier for Dillinger!! Way to go li'l one..you made it!!