26 Nov

Look who was adopted…HAWKEYE!!!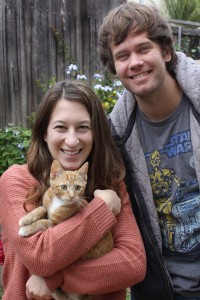 Look who just found his Loving Forever Home… HAWKEYE!!! Daniella and her mother Maria adopted Hawkeye today. Daniella and her cousin Paul took the long drive to meet and adopt Hawkeye.
Hawkeye will be living in Northridge with Daniella and Maria and two cats. Scout a twelve year old tabby who loves to cuddle and Dexter who is a rambunctious one year old that can't wait to have a kitten to play with. We are so happy for you..Way to go Hawkeye!!