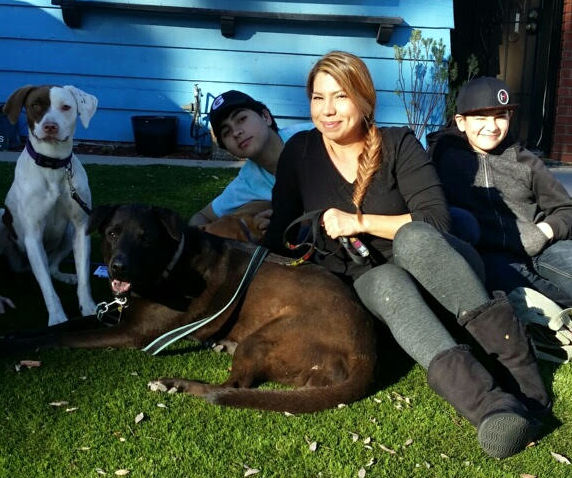 30 Jan

Mackenzie has a new family!!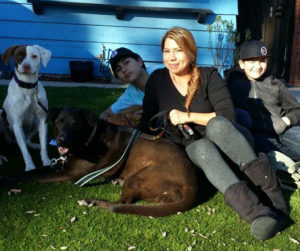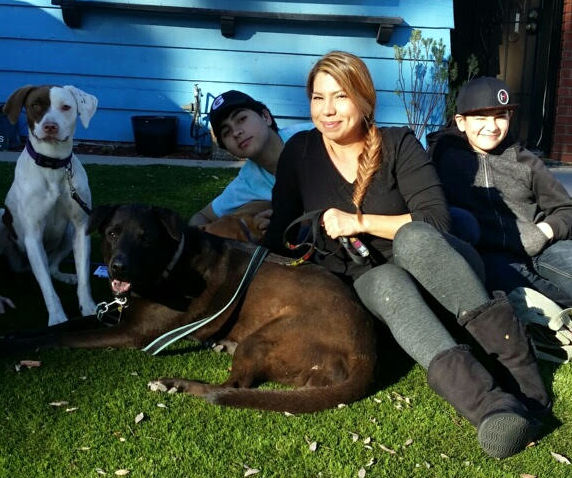 Look who has a new family.. Mackenzie!!
Mackenzie, aka Ms. Mac, was adopted today after 10 months with SPOT!
Mac was scheduled for euthanasia at a local shelter for being very shy and growling. She was 6 months old when SPOT saved her life, and spent 10 months in her foster home before finding her forever family.
A HUGE THANK YOU to David and Rebecca for taking Mackenzie into their home and hearts, and giving her the time she needed to gain confidence. Mac will never be the dog that runs up to greet strangers, but that's okay with her new mom Myrna.
Thank you SPOT for saving Mackenzie, she is a precious girl and I think she will continue to blossom with her new mom. Myrna can't wait to start running with Mac!
Mackenzie (to the far left), Myrna and her young men.
Way to go Mac.. we knew you'd make it!!