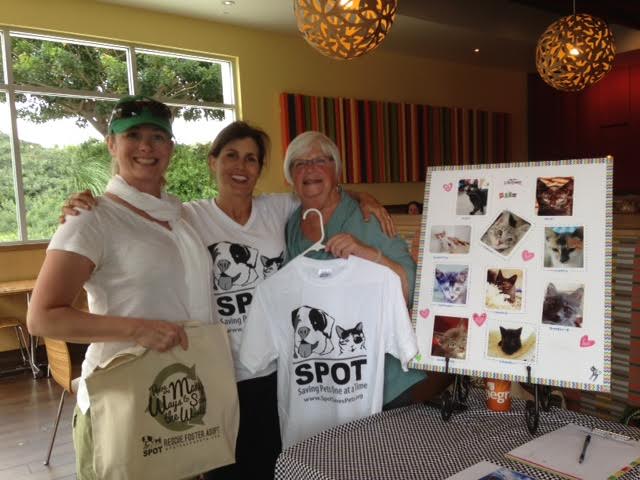 19 Jun

VEGGIE GRILL FUNDRAISER for SPOT a HUGE SUCCESS!!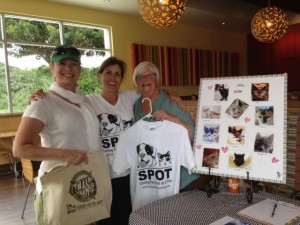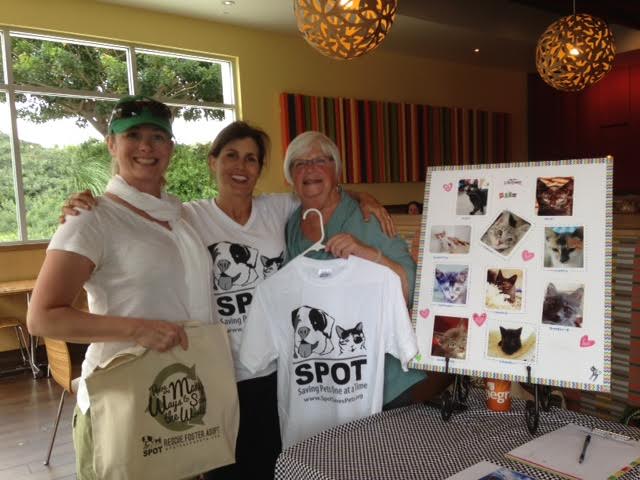 VEGGIE GRILL FUNDRAISER
A tasty and fun time was enjoyed by SPOT supporters on June 13th at the latest fundraiser held at the Veggie Grill on Palomar Airport Road in Carlsbad. This small restaurant, part of a nationwide chain, offers a wide variety of creative and fresh dishes at reasonable prices, as well as indoor and outdoor seating, and a team of friendly staff.
A total of 89 people participated; 50% of the total spent resulted in $602.52 being donated to SPOT. The restaurant generously supports its local non-profit community with this give back program and, on behalf of SPOT and all other local charities, we would like to say a huge thank you to the Veggie Grill family. In addition, $330 was raised in tee-shirt and tote sales, with an additional $285 in cash donations.
On the adoption side, we received an application for Bitsy Mae and it has turned out to be a loving permanent home for her!
Outdoor seating meant that some SPOT alums were able to take part; Charlie and Baxter were just two of the dogs that came along to extend a helping paw in taking care of the scraps!
Thank you to all of our wonderful volunteers who helped with this event, the entire crew at the Veggie Grill and our supportive donors.
We appreciate you all helping to make this important fundraising event happen for us – we couldn't do it without you.
***************
If you're in the area looking for a place to eat, we invite you to stop by the Veggie Grill and let them know that you heard about them through SPOT. You can find them at 965 Palomar Airport Road, Carlsbad, in the eastern end of the Costco complex.