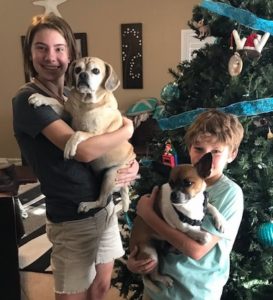 Waldo went home yesterday. He joins new mom and dad as well as sister Holly and brother, Christian, and a doggie sis, Emma.
Thanks to Kip, his foster Dad for helping him get ready to be adopted and to the walkers at Dog Dayz for making sure he got plenty of Exercise.
Congratulations, Waldo, you are home for the holidays!