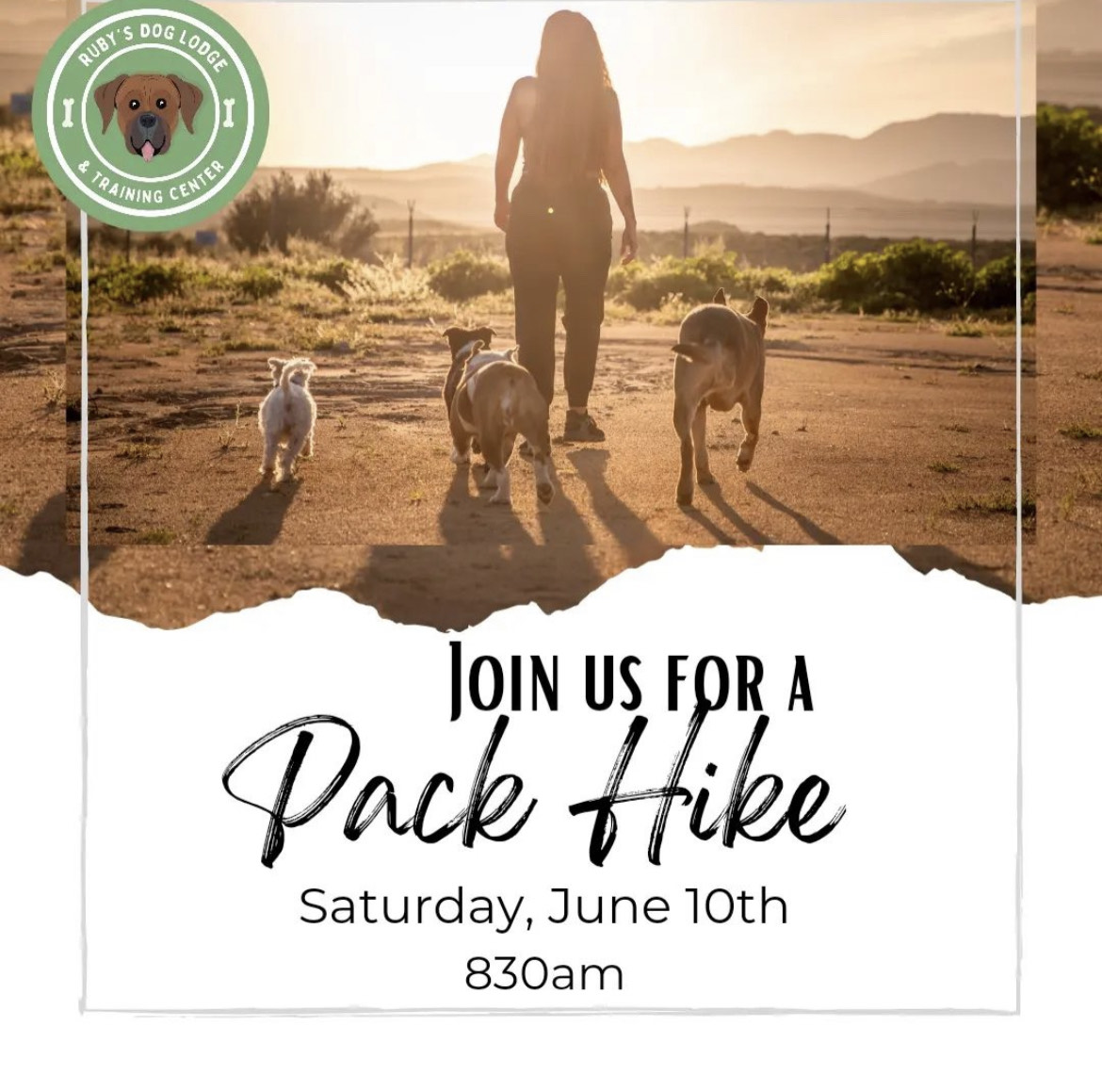 24 May

Pack Hike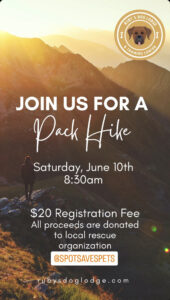 Are you looking to mix exercise, adventure, and training with your dog all into one FUN morning with our community?!
Then this is the event for you!
We will be hosting our very first Pack Hike on Saturday, June 10th at 830am. Not only will we be hiking together with our dogs, but we will also be working on and developing valuable skills during this hike such as:
– Engagement
– Leash skills
– Trail Etiquette
– Recall
And more!
$20 Registration fee
ALL PROCEEDS ARE DONATED TO SPOT!
How to register:
1- Submit your $20 fee below – Fee includes one animal and handler. For multiple animals, just add to the fee! ex. $20 for one animal and handler.. $40 for 2 and so on…
-or-
2- Visit our Amazon wish list and donate just (1) item! Please note in your order that it is for our Pack Walk!
Click here
The location of the walk is in Fallbrook, Vista or Oceanside. The exact location of the walk will not be disclosed until you finalize your registration with Ruby's Dog Lodge.
To complete the final registration, email Ruby's at [email protected].
* This Hike will require a certain level of physical ability for both human and dog so please be aware and mindful of this when considering attending.
This is going to be a lot of fun! Hope to see you and your dog there!
#rubysdoglodge #dogtraining #packhike #packlife #funwithdogs #ilovemypack #packleader #spotsavespets #rescuedog #SPOTdog #northcountysandiego #calmleaderscalmdogs