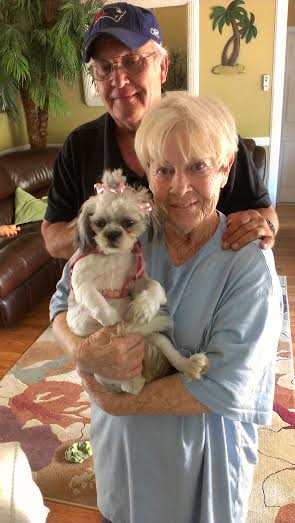 29 Jun

Alexandra has a new family!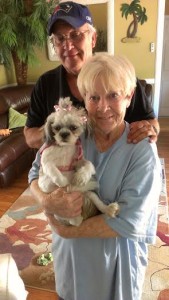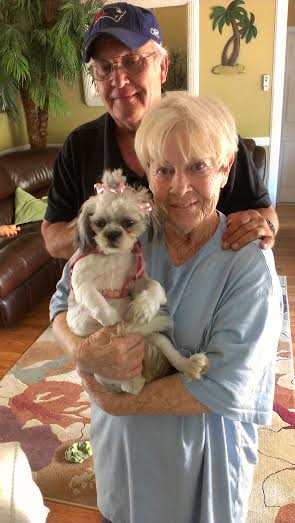 A NEW JOURNEY BEGINS!
Here is Alexandra's story from SPOT's foster mom, Kedda..
"She was confiscated from Animal Control back in February for cruelty. She had never had ANY human interaction before being at the shelter and after months of the shelter trying to get her to come out of her shell they contacted SPOT and thought she needed to be in a different environment to hopefully get her acclimated to people. She was in my care as I fostered her for a couple months and with the help of SPOT's trainer, Alicia B, advice and tricks she then got used to me, But just me. No one else in my household. Any time my husband or son would walk into the same room as her she would frantically run and hide.
At the Dicks adoption event a woman Dee Dee came up to our tent and asked if SPOT had any shih tzu puppies I said we have one but she is not ready for adoption. I told her how she is fearful of people and poops and pees on herself when someone new even as much as looks at her. She insisted that she meets her. So the next day I invited her over to my home so she could meet crazy little Ally. They came over with their 3 year old shih tzu LuLu and 9 year old blind Cavalier Ruby. And of course like I thought she would do she ran, hid, pooped, and peed all over. But they still wanted to hold her. After holding her poop covered little body they said "we can work with this,we'll take her". I suggested the two week foster to adopt to them just in case they really couldn't handle what they were about to embark in and they took me up on that. So from there we went to their house in Oceanside where I did a home check and left her for her hopefully forever home. They worked with her day in and day out and finally she got used to them like she was with me. But will still run and hide from time to time.
And then we fast forward to 3 weeks and here we are today. And they have decided they love her, cannot live without her, and want to keep her forever so it was made official!!!! Alexandria AKA Ally was adopted.
Now the best part of the story……
Their 9 year old cavalier Ruby had been sleeping with a wig for the past 6 years (yes, I said wig) and every night for the past 6 years Ruby would go in her kennel at bed time and groom her wig then fall asleep with it as if it were her "baby". Dee Dee takes the wig out of the kennel every morning so Lulu wouldn't steal it cause Ruby would bark and bark without the wig every night. Since Ally has been there Ally goes in the kennel with Ruby and Ruby licks (grooms) her then they both fall asleep and sleep the whole night in the kennel together. And for the past week Dee Dee and Gordon have not given Ruby the wig as she has not barked for it. Now Ally is her baby."
We are so happy for Alexandra and her new family.. Way to go.. you made it!!