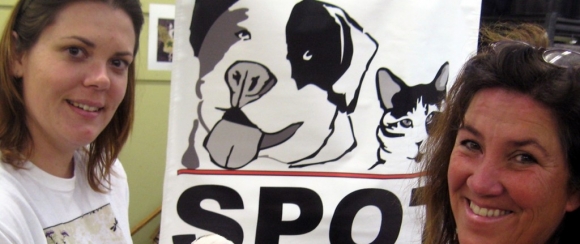 30 Jan

Benefit set for nonprofit saving animals from euthanization

OCEANSIDE — Two years ago, artist Kris Nelson became an animal activist after the San Diego Humane Society acquired the North County Humane Society. A former NCHS volunteer herself, Nelson said she began hearing complaints from other volunteers, including Elaine Godzak, that rescue groups were no longer allowed to pull adoptable pets from the shelter. Consequently, many more animals were being euthanized.

Nelson didn't just get mad, she put her career on hold. With Godzak, they founded SPOT (Saving Pets One at a Time). To date, the nonprofit has pulled and placed 524 pets from local shelters, many with special needs such as broken jaws, broken limbs and other conditions that would most likely result in euthanasia.

SPOT is asking for the community's support by attending a fundraising lunch at Outback Steakhouse from 11:30 a.m. to 1 p.m. Feb. 11. Choice of entrees includes steak, chicken, salmon or vegetarian plate. Cost is $20 for adults, $10 for children under 10. Proceeds go directly to rescuing shelter animals.