21 Oct

Chester was ADOPTED!!!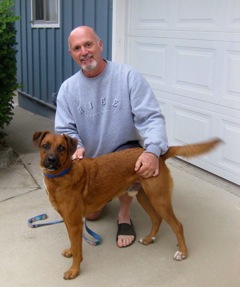 Chester update…ADOPTED!!!!!!
Chester, now named Nucky for the Boardwalk Empire HBO show, is settling in and loving it. He has big shoes to fill: Mojo the Rottweiller was a neighborhood favorite and his passing made all of Fire Mountain sad.
But Nucky has quickly found his way into Rick and Sally's home and heart. He has new chew toys, almost an acre to play in and lots and lots of neighborhood dogs to play with.
Our Chester is home, at last. SPOT had Chester since December of 2011. Thank you Rick and Sally for adopting him..Way to go Nucky!!!!