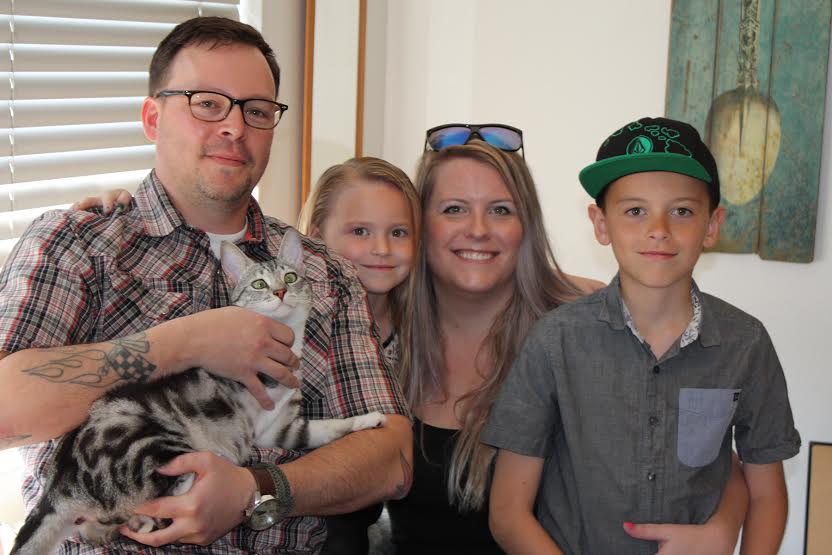 25 Jan

Tripoli has a new family!!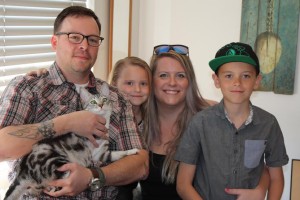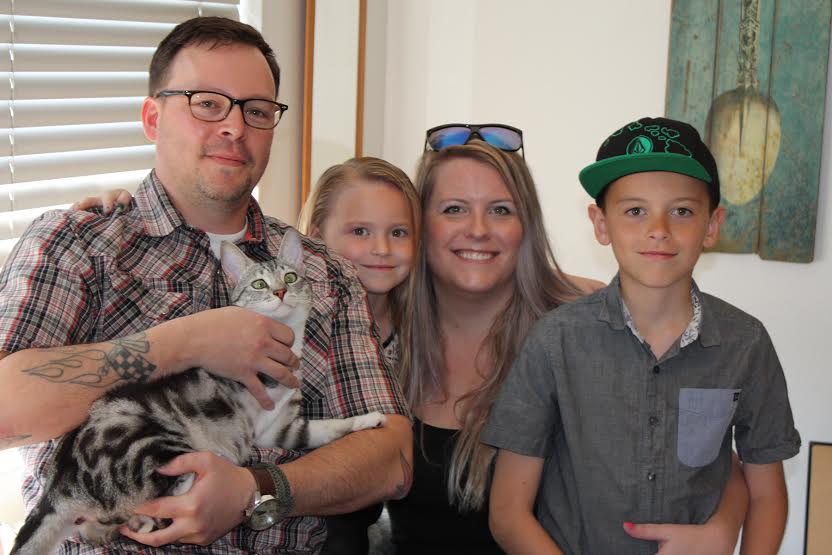 The SPOT Cat Team is excited to announce the adoption of Tripoli by the Waddell Family on Sunday.
Tripoli came in with multiple puncture wounds, a broken pelvis and a badly mangled forearm that required amputation and of course, his gorgeous green crossed eyes. A big Thank You to Department of Animal Services for performing the amputation and Dr. Haver from Surfside Animal Hospital for all his follow up care and continued support. His wonderful foster special needs mom, Karen Benston, did a fantastic job seeing him through cage rest for many weeks and how to gain confidence again with just three legs. Thank you for all the financial donations and supplies. One of his biggest supporters, Trey Waddell and family, fell in love and wanted to adopt. He never even made it on the SPOT website.
Chris Poole creator of Cole & Marmalade on Facebook documented his story.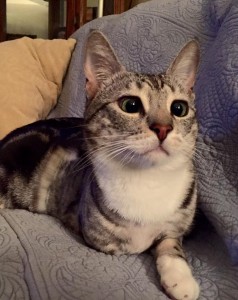 2/28 UPDATE: Tripoli is hanging in there. He is completely off pain killers and now can spend an hour+ outside his cage twice a day.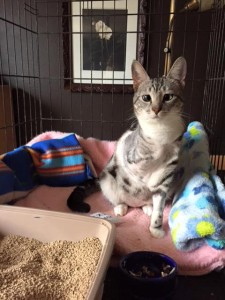 2/18 UPDATE: Tripoli went to the vet yesterday and when the Dr looked at his X-ray he said Tripoli's pelvis is healing slowly. The dr said Tripoli needs 3 more weeks of cage rest.
Good thing Tripoli loves relaxing and taking long naps! ?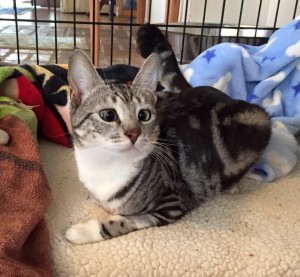 2/13 UPDATE: Tripoli is struggling to learn how walk on three legs but he is improving and getting stronger everyday.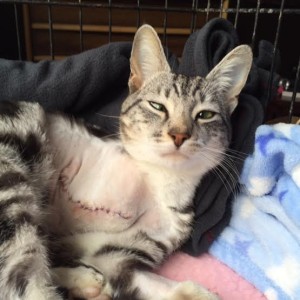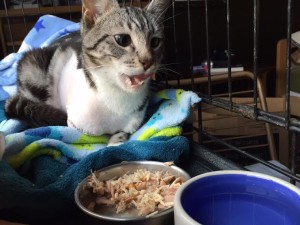 Tripoli got his leg amputated Wednesday at the shelter. He got attacked by a dog and has a fractured pelvis and puncture wounds too. He will be staying in a loving foster home until he heals. Dinner for Tripoli is a busy time in the kitchen. It starts with a high quality food and adding these meds: antibiotics, anti-inflammatory and pain killers. Also on the menu are probiotics, Lysine and an organic medicinal mushroom blend for cats in recovery. Tripoli loves his superfood!
With his surgery and mounting rehab expenses, we are asking for donations to help with these costs. Can you help Tripoli heal? If you are able to help with a donation, click on any of the yellow donate buttons on our website. If you would prefer to send a check or have any questions with a donation, email us at info@spotsavespets.org and we'll get right back to you!
We appreciate your support with Tripoli!