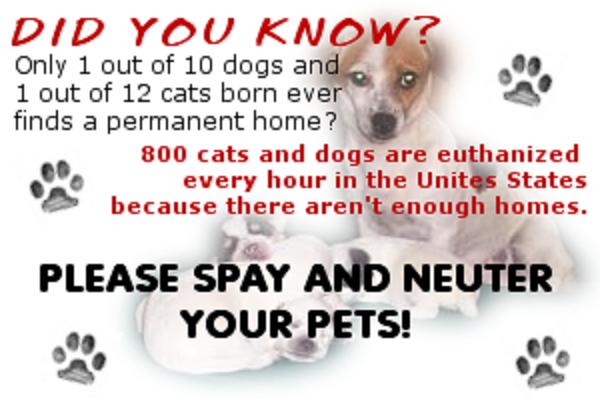 05 Feb

FEBRUARY IS SPAY/NEUTER AWARENESS MONTH!!


In 2016, SNAP spayed and neutered 5,117 cats and dogs. This is HUGE considering that 2 unaltered cats an their offspring can produce over 400,000 kittens in 6 years and 2 unaltered dogs over 67,000 puppies.
With YOUR help, we were able to make a difference and reduce pet overpopulation in our area significantly.
The whole SNAP Team would like to THANK YOU for your support!
Click here to find out more information on how and where to spay/neuter for furry loved one!