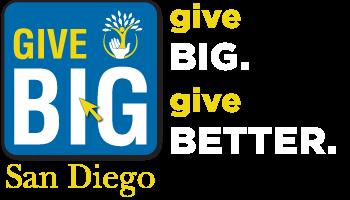 26 Apr

giveBIG Fundraiser To Benefit SPOT

On May 6th, the San Diego Foundation will be hosting giveBIG, an online networking and giving event where local nonprofits have the opportunity to gain exposure and raise funds for their cause. This event will be a unique opportunity for San Diegans to come together to raise as much money as possible for local nonprofits in just 24 hours.

From 12:00AM PST until 11:59PM on May 6th, you will be able to make donations to SPOT through our customized giveBIG event webpage link at Click here to donate.

Once there, just chose your donation amount, with a minimum gift starting at $25.

To incentivize giving, the San Diego Foundation and its partners will also donate a portion of a $200,000 pool of funds to the participating nonprofits. Every dollar donated to SPOT during the giveBIG event will increase our share of that $200,000.

Please help us "spread" the word of this giveBIG fundraiser by Clicking here to share this with your family and friends.

SPOT is so grateful for the many people who support our efforts. Your contributions create happy endings for homeless pets every day. Please join us on May 6th as we giveBIG!