09 Sep

Hera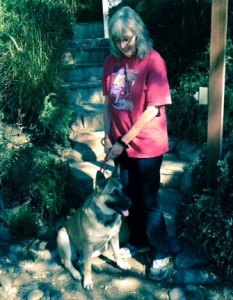 A NEW JOURNEY BEGINS..
Check out Hera.. ADOPTED!! Back in July, Hera was rescued along with her puppies from a local shelter. They went into a loving foster home while the puppies got bigger and they soon all had a new family…except for Hera..
We are happy to say that Hera has finally found her new family! She has a new mama, Barbara, and will be staying in a wonderful home in Poway! We are so happy for Hera and can't wait to hear updates on her new journey. Way to go Hera.. you made it!!
MEET HERA:
Hera is a lovely, 70-pound, 4-year old, shepherd/husky mix. She has finished weaning her puppies, and now gorgeous lady Hera is in need of a new loving home of her own. She is wonderful with all the people she's met, and she loves to go for a walk. She knows the command "sit" and likes to get a yummy treat as a reward. Definitely a head-turner with her one blue eye and one brown eye, don't you think? Want to meet her? Contact SPOT! Her adoption fee is $175 and includes microchip, current vaccinations, and spay. Click here for Hera's profile