09 Jan

Vail has a new loving family!!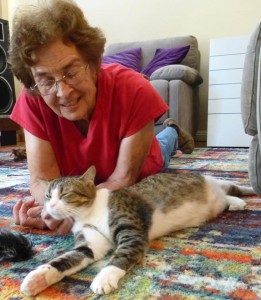 Check out Vail, ADOPTED! Her new mom Anne picked her up yesterday and we couldn't be happier. Vail came to us as a momma cat who watched her little ones get adopted while she waited patiently for her forever home, and her wait is finally over! She is going to know nothing but love for the rest of her life, congrats Vail, you did it!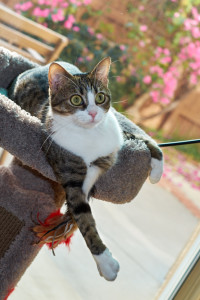 MEET VAIL:
Vail is a very pretty, short haired mommy tabby cat. She has watched all five of her kittens find their own homes and now she's ready for her own 'fur'ever family. Vail is a good natured, laid back kitty with a fun personality. She would do well with fur-siblings to play with. She LOVES to play – especially with anything dangly with feathers, or soft and fuzzy that she can bat across the floor. Chasing the red laser dot is also another favorite pastime. Vail knows where her foster family keeps her toys and will drag her favorites out for playtime. Lately, she has taken to sitting in the window to watch the birds at the bird feeder. Vail's foster family also noted she sheds very rarely which makes upkeep much easier.
As with all SPOT cats and kittens, Vail is spayed, she's up-to-date on her vaccines, she's been dewormed, she's tested negative for FELV, and she's micro chipped. Her adoption fee is $75.00.
If you're interested in adopting Vail, Click here for Vail's profile