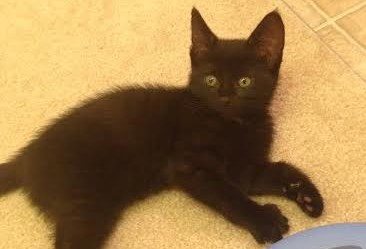 19 Apr

Olive

Adorable little Olive has beautiful green eyes and personality plus! She is mostly black with a little patch of white on her chest and belly. We estimate her birthday to be 2-18-14 and she is about 8 weeks old. She is very playful, friendly, super cuddly and has a wonderful motor that comes on instantly. She is scheduled to be spayed soon and can go to her forever home after that. You're welcome to meet her and adopt her in advance and pick her up after her surgery.

As with all SPOT cats and kittens, Olive will be spayed, she'll be up-to-date on her vaccines, she's been de wormed, she'll be tested for FELV, and she'll be micro chipped.

If you're interested in adopting Olive, Click here for her profile with adoption application.