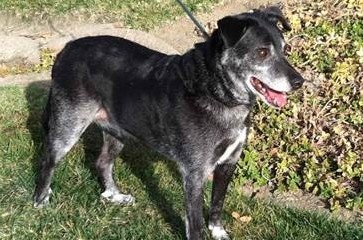 23 Dec

Riley's search for a new home..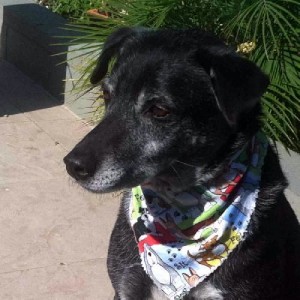 Riley is ready for a new loving home. With you?
Riley is house-trained, good with other dogs, walks beautifully on leash, and is very well behaved in the house. You can leave him indoors when you go run errands. He loves to go in the car, just open the door and he jumps right in. He's most likely Border Collie/Retriever mix, 8 years old, a great medium size, just 43 pounds, and is a lively, active boy who LOVES going for his daily walks.
He has gone along when volunteers have taken him out to dinner where dogs are welcome, and has gone with them for coffee at the Oceanside harbor, and to the Carlsbad dog park, and Riley is always a gentleman. He really enjoys going for walks and going places with you, but is then content to just hang out with you at home too.
If you've gone out for a while, when you come back Riley will treat you to one of his "so happy to see you" dances. Charming! He sleeps peacefully in the bedroom on his doggy bed at night. Riley is neutered, up to date on vaccinations, micro-chipped, and in great health according to our vet. He is an alert watch dog too, and will bark when strange people come to the door, so please do introduce him to your regular visitors. He's a charming boy, content to just be your companion, and happy to do his "overjoyed" dance when you come home. Because Riley was a companion to an elderly man nearly all his life, since he was just a year old, Riley will do best in a home with adults, or older teens, and no cats. If you'd like to meet him, Click here for Riley's profile