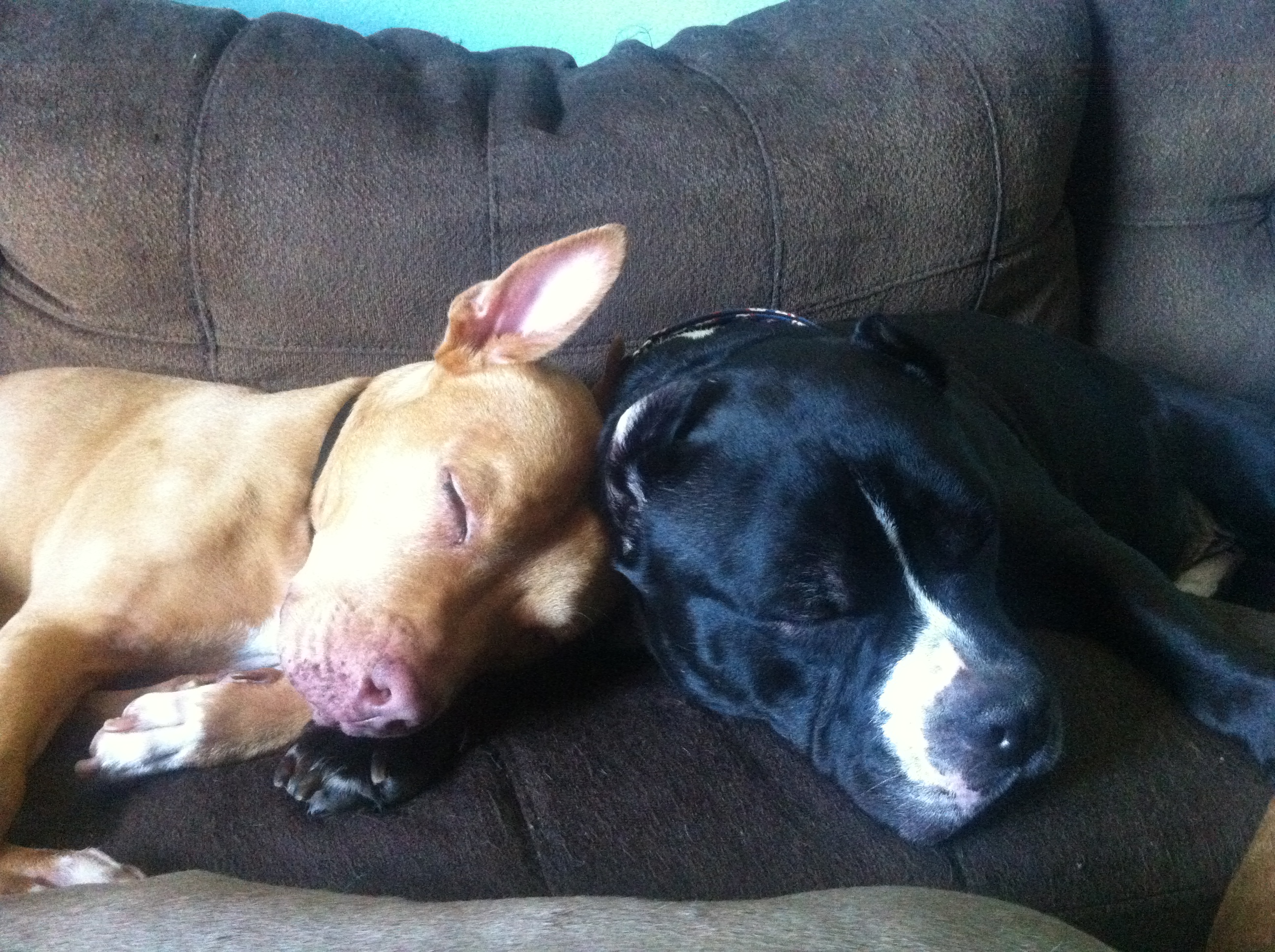 21 Nov

Rocko's Long Journey Home..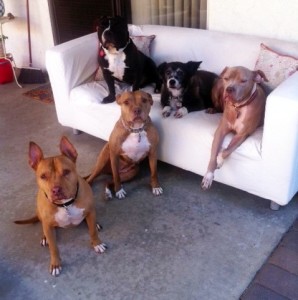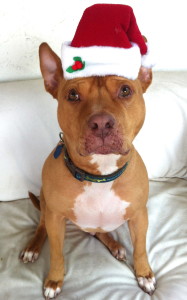 Rocko, a four-year-old handsome Pit Bull Terrier, arrived at the Oceanside animal shelter in early 2010. He was adopted out once and returned 2 weeks later. He and his pittie kennel mate, Stephanie, were favorites at the shelter but just couldn't get adopted. So, SPOT took them on April 13th, 2011.
They spent 6 weeks in boarding before Jessica (an original Spottie) volunteered to foster them on May 27th, 2011. She had a full house of dogs but Stephanie and Rocko fit into the controlled chaos. We adopted Stephanie and Rocko out as a pair, but it didn't work out and they both came back.
They lived happily with Jessica until they were adopted out again in May, 2013. It seemed a good fit, but Rocko was returned six months later, by himself. He seemed sad and distant at first, but cheered up immediately when he saw his two best friends (female pitties Stella and Penny). Through trial and error Jessica worked through his separation anxiety and finally got him crate trained and into a routine without Stephanie.
Jessica says..
"During this past year, he has been very calm and at peace at my house (the only steady place he has ever lived) and has been a happy and very loving dog. He loves snuggling in big dog piles on the couch and one of his favorite past-times is giving all the dogs kisses or "Rocko tongue baths". I always held out hope that a perfect family would come around, because he loves everyone he meets, especially kids, but it never happened. I finally realized that in reality he is in the perfect family right now. Rocko loves our life and we all love him.
Rocko has been with me in foster for 3 1/2 years and he's now officially my dog and will spend the rest of his life with me. I have never and will never give up on him."
This is such a bittersweet beginning for Rocko even though it has been a long journey. We couldn't be happier for him and Jessica Way to go Rocko.. you made it!!!
CONGRATULATIONS to Jessica and Rocko!