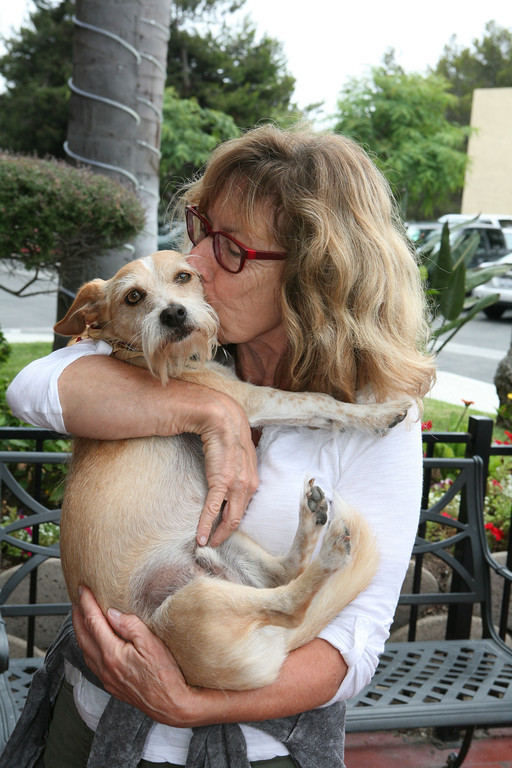 02 Aug

SPOT's 3rd Annual Fundraising Lunch at Q Restaurant
SPOT's 3rd Annual Fundraising Lunch at Q Restaurant & Sports Bar
For the approximately 230 supporters and friends of SPOT who turned up to support SPOT's 3rd annual fundraiser, there was a treat in store at the Q Restaurant & Sports Bar. Lunch – a fresh, crunchy Caesar salad, followed by a choice of salmon, chicken, steak or pasta – was served by friendly wait staff who had also donated their time to SPOT. A big shout out to all of them for supporting SPOT in such a generous way.
Supporters who could not attend bought tickets anyway, and these were donated to local military families. Indoor and outdoor seating was available; the patio was very pleasant and accommodated all guests – including the special canine ones. The weather could not have been more perfect.
There was a wide array of items in the silent auction ranging from canine massage to jewelry, and exercise classes to cat and dog gift baskets. Probably the star of the show was a dog-decorated quilt which was reaching prices way beyond its suggested value. We would like to thank all of the donors for their generous contributions.
In addition to the silent auction, there was a pick-a-prize raffle, with many great prizes to be had – gift baskets with all sorts of yummy stuff in them, including wine and chocolate, a dog toy selection, and cat goodies. Door prizes were also given out during the event.
Home baked items such as lemon bars, chocolate brownies and a wide assortment of cookies went very fast- well, like hot cakes, really! And no wonder, as they were delicious.
This event, such an important part of SPOT's fundraising efforts, could not have been possible without the generous partnership of the Q Restaurant & Sports Bar. We encourage you to visit Q the next time you are looking for a new place to eat and be entertained. Serving lunch, dinner and of course, happy hour daily! Call (760) 757-7070 to find out more about planned specials and foodie surprises. You can find the Q at 2725 Vista Way, Oceanside (at El Camino Real).
With no paid staff, volunteers are key to the continuing growth of SPOT. A large number pitched in their time, talents and enthusiasm before and on the day of to make this another very successful event for SPOT. Lisa Daines, professional pet photographer and a new SPOT volunteer, was there to document the whole event. Watch for photos, coming soon!
SPOT's puppy of the day – Tonka, a Mastiff/Staffordshire cross, just six weeks old, delighted everyone. He was last seen lying very comfortably on the lap of a gentleman who was stroking him to sleep – the two were definitely a darling site.
Thanks to all for your support of our event. Make a reminder to yourself for next year if you would like to donate a raffle prize or silent auction item, and if you would like to volunteer in a minor or major way, please contact Karen Dicken, SPOT's new Volunteer Coordinator, at kgdicken@cox.net.
We look forward to more great events in the upcoming months. To find out more about SPOT, or to donate, please visit www.SpotSavesPets.org You can also "like" us on Facebook at www.facebook.com/spotsavespets.