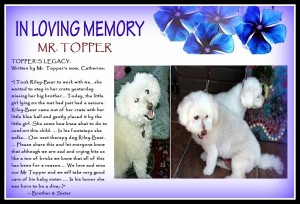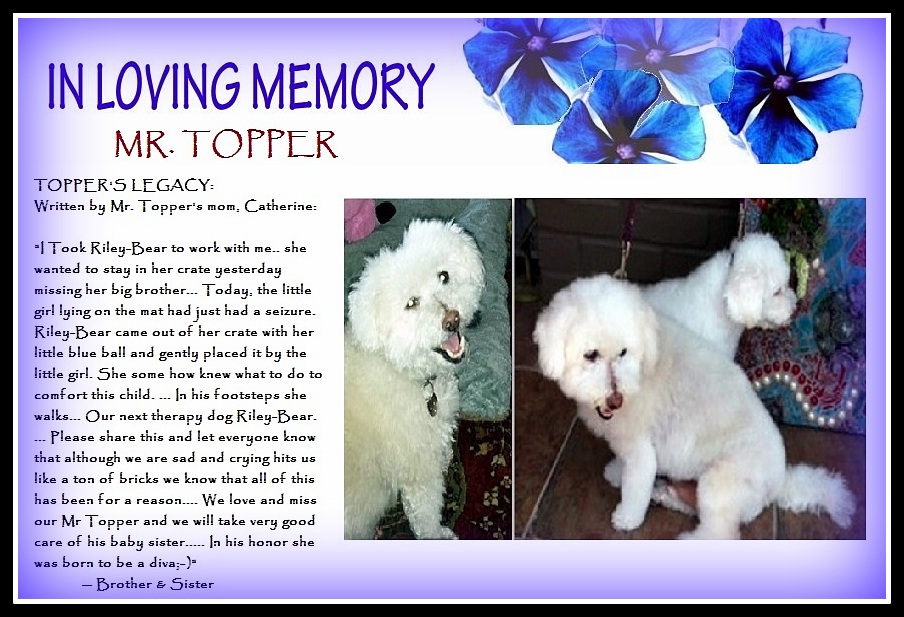 Today, with heavy hearts, we say goodbye to former Spot Rescue dog, Mr. Topper, who crossed over the bridge on Monday. He came to SPOT in November of 2011 and was adopted by Catherine and Richard in January of 2012.
Topper began going to work with Catherine at a School for students with disabilities. He soon found his niche as a therapy dog where he was a source of joy and comfort to many kids. Mr. Topper was recently joined by a new sister, Riley Bear (formerly Maya, also a Spot Rescue dog). The two of them quickly became inseparable friends…
Mr. Topper, you will be missed by your family and by all of us who knew and loved you! Sleep tight li'l one..